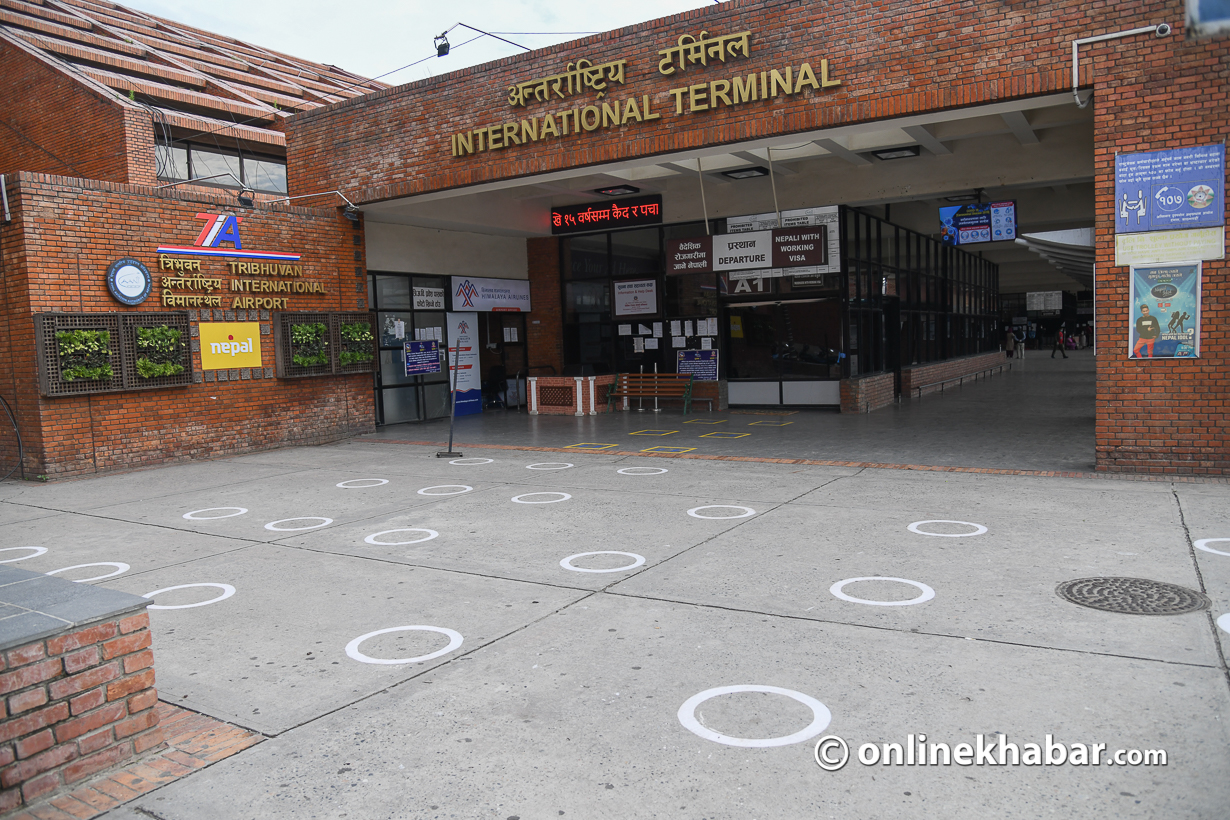 Kathmandu, August 26
Following a decision to resume international flights from and to selected destinations from September 1, the government set a few conditions for the incoming flights and their passengers.
The government clarified the conditions while publishing the flight schedule for one month. As per the schedule, regular flights will operate from Malaysia, Turkey, South Korea, Japan, China, Hong Kong, the United Arab Emirates, and Qatar only.
Meanwhile, the government will continue to repatriate stranded migrant workers on chartered flights.
The following conditions have been set for the flights and their passengers:
Those travelling on regular flights have to submit a coronavirus PCR test report issued in the past 72 hours that proves they are not infected.
If all passengers of a flight have acquired PCR negative reports, they can go home directly from Kathmandu with a condition that they will quarantine themselves for 14 days at home.
The passengers travelling on regular flights have to fill an online form on the website of the Covid-19 Crisis Management Centre and submit its print version while boarding. In case anyone misses filling this, the airlines have to make the passengers fill the form while boarding.
Airlines cannot carry people testing negative and positive for coronavirus in PCR tests on the same flight. If anyone is found to be doing so, they will be required to quarantine the passengers for the next seven days at their own expenses.
If regular flights carry untested passengers, action will be taken against airline companies.
Foreigners working for diplomatic missions, representatives of international development partners and their families can travel on regular flights, but they have to submit an identity card issued by Nepal's Department of Consular Services or the agencies they are working for.
The Department of Immigration is responsible for issuing visas to the foreigners travelling to Nepal from Nepal's diplomatic missions in the respective countries. On-arrival visa service has been suspended.
If the foreigners are coming to Nepal for the first time to assume their new roles, they have to present their appointment letters instead of id cards.
Airlines and their passengers should follow guidelines issued by the Ministry of Health and Population.