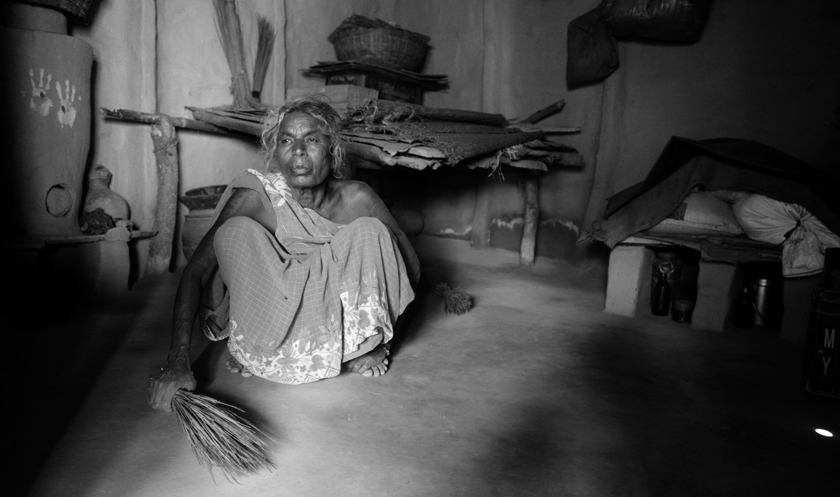 Preference for sons and unmet need of family planning and contraception in Nepal are massively contributing to uterine prolapse. Thousands of young Nepali women are at a risk of a prolapsed uterus, but awareness of family planning and easy access to contraceptives can lessen the risk.
Sunita Mandal is a 20-year-old mother of two daughters. She got married when she was just 14 and gave birth to her first baby at the age of 15. After just one-and-a-half years, she gave birth to another child which died right after birth. During the delivery, her womb had 'collapsed'.  Despite this, Sunita gave birth 18 months later.
"It's very hard for me to handle my two daughters and to do household things. I always have back pain and feel weak," says Mandal, a resident of Malekapur village in southern Nepal's Saptari district. "I bleed a lot too," she says.
"You know I nearly died during the birth of my second baby. I was lucky that god saved my life, but we couldn't save our baby," she says with tears running down her cheek. But even that did not stop her from wanting to become pregnant again–because she and her family wanted a son.
One in every 10 women in Nepal is believed to have been suffering from uterus prolapse currently. And thousands more young girls are at its risk. Nepal has a high rate of child marriage and underage births, that too in short intervals. A Human Rights Watch  report says that Nepal has the third highest rate of child marriage in Asia, after Bangladesh and India. More than 37 per cent of Nepali girls get hitched before their 18th birthday and 10 per cent tie the knot by 15, even when the minimum age for marriage under Nepali law is 20.
"I was shocked when the nurse told me that I was diagnosed with second degree of uterus prolapse," Sunita remembers. She has given birth three times within four years at the age of her 20.
"My womb had come out a little bit before, but it dropped after my third child birth.  The nurse told me that I should give my womb some rest. But I can't take a risk."
"I have only daughters so I need a son now. I should not care about my health because if I will not produce a son, my family and society will not accept me," Sunita says.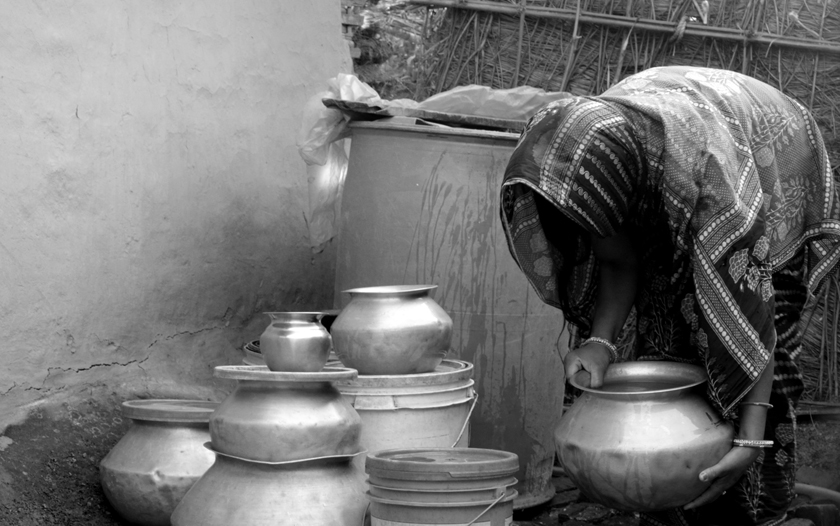 Sitadevi Pandit, 19, from Hansapur Village Dhanusha has a two-and-a-half year old daughter and a one-year-old son. She also got married at 16, had her first baby at 17 and another one after 18 months. "My womb had fallen at the time of my second birth."
As a result, she experiences pain in the vagina most of the time.
Sitadevi is worried that she would be pregnant anytime, and wants to take some time before her next baby. "But my in-laws want me to produce another son soon. They don't allow me to use any kind of contraceptive," Sitadevi adds.
Her mother-in-law Laxmi Pandit says, "If she uses contraceptive, she will be weak and will not be able to produce a child in future, that's why we didn't allow her to use contraceptive. At least we want two grandsons."
Like Sunita and Sitadevi, Ujeli Airee from the remote village of Majhakot of  Mugu, has been suffering from uterine prolapse since young age. A 20-year-old mother of two got married four years ago and has a 'fallen' womb after her second delivery. Ujeli is pregnant again.
The cause of uterine prolapse is the weakening of ligaments supporting the womb. After births in short intervals, the ligament slips out of the vagina, says senior gynecologist Dr. Chanda Karki. "When a woman becomes pregnant, her whole body becomes loose. When she gives birth, her uterus remains weak for few years.  If she gives birth again, that too without much nutrition, and rest, she is likely to suffer from a prolapse,"  she adds.
Back in Mugu, when I asked Ujelu why she was giving birth every year, she replied, "It happened, what can I do?" You can use contraceptives, I said. She responded, "What is this? I don't know, where can I get that? Do we need to buy it? You know we don't have money to buy even salt sometimes," she comments and continues with her household chores.
"I went to the Mugu Hospital once to get medicine, but they just said my womb has fallen. They didn't give me any medicine," she remembers.
A 2016 Department of Health Services survey reports that only 57 per cent of Nepali women, such as Ujeli, do not use modern method of family planning to space and limit child birth, although the government has been providing five types of modern contraceptives for free and spending  billions on family planning. Women like her in the remote areas do not have access to family planning or awareness about it, and this is forcing them to become pregnant frequently.
The cases of UP in Mugu are a testament not only to the lack of access to family planning and preference for sons, but also the arduous life of women.
"It is clear that most of Mugu's women have been suffering from UP because they give birth at an early age and have babies at short intervals. Hard physical labour makes the situation worse," says Urmila Neupane, Project Coordinator of  Karnali Integrated Women Development Fund.
The government, after realising the seriousness of the situation, is giving priority to surgical treatments, especially for women who have the fourth degree of prolapse. Those who are suffering from first, second and third degree levels of prolapse are not even getting the minimum information.
Dr Aruna Upreti, who advocates for reproductive rights of women, says there is no quick fix to the problem as long as the root causes are not addressed. "If a woman's womb has just fallen, and it is at a first or second degree, it doesn't mean it needs surgery. It can recover if a woman spaces out her births, eats proper food and does proper exercise." But exactly that is what is not happening in areas such as Mugu and Saptari, due to lack of access to contraceptives and pressure on women to give birth to son.
"The government should focus on educating those who are suffering from a first level of prolapse, about how to prevent uterus prolapse rather than waiting to give surgical treatment when they have reached the last stage of the prolapse," Upreti rightly points out.
Maybe that would have at least helped many women like Sunita Mandal from Saptari lead a better life.
Adhikari is a freelance journalist.