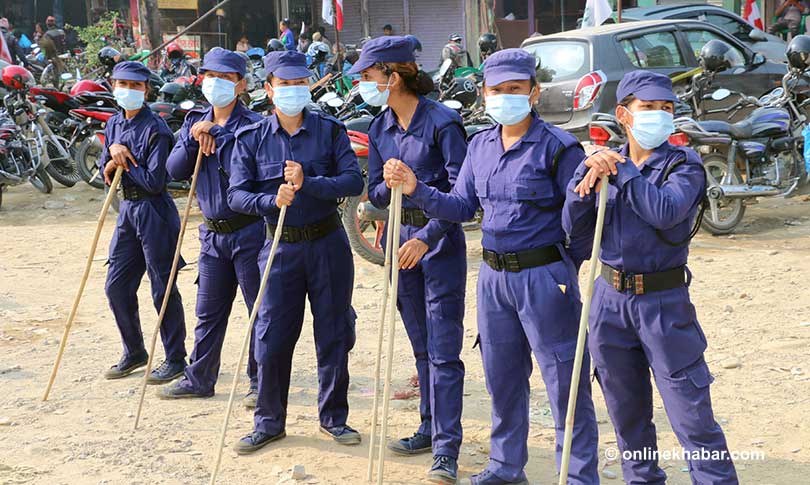 Kathmandu, September 11
The government is recruiting 115,000 temporary police personnel for November 20 parliamentary elections.
The Nepal Police Headquarters issued an announcement on Sunday calling for applications for the positions.
Here are the details about the application procedure:
Timeline
Application window: September 15-22, 2022
Contact date: September 23, 2022
Selection process: September 25-30, 2022
Result: October 11, 2022
Training: October 16-25, 2022
Service time: 40 days
Places to submit applications
Qualification
Nepali citizens above 18-54 years
Not convicted in any criminal case so far
Not a member of any political party
Physically and mentally fit
Literate
Priority groups
Former personnel of Nepal Army, Armed Police Force and Nepal Police
Those with experience in security work in other countries
Temporary police from previous elections
Facilities
Salary: Rs 34,760 9Per day: Rs 869)
Ration allowance: Rs 7,200
Uniform and other allowances: Rs 6,000 (rs 1,000 additional for the personnel mobilised in mountainous districts)
Transport allowance: Rs 1,000
Snack allowance: Rs 300 per day (for 4 days only)
During the local elections held on May 13 this year, around 100,000 temporary cops were hired out of nearly 300,000 applicants.