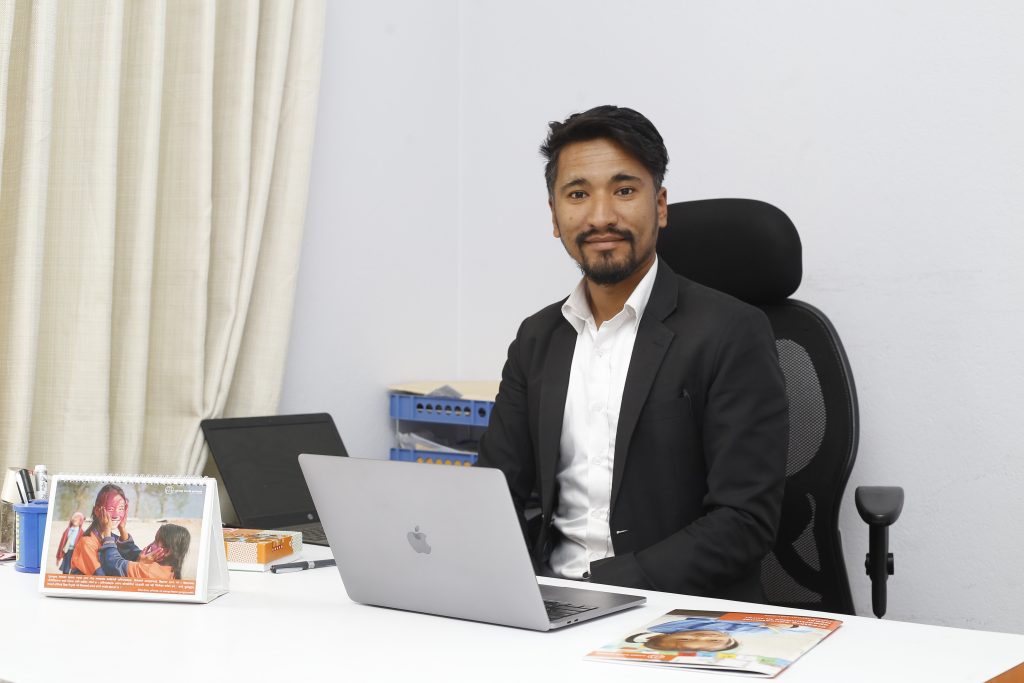 In 2015, Surya Karki, who was studying economics for an undergraduate degree at a US university, returned to his homeland in Sankhuwasabha of eastern Nepal with a target of completing the final year project. He was in rush to do it quickly and return to the US as soon as possible.
But, as soon as he reached his village in Chiraite, Madi Municipality, Sankhuwasabha, could not carry out his research smoothly. He says he was psychologically disturbed by seeking the "pathetic condition" of the Chhatreshwari Basic School, the first school in his life.
"The school was hard hit by several problems. There were insufficient teachers and miserable infrastructure," he says, "Moreover, some NGOs were providing some support to the school, but there was no transparency."
This made Karki establish another NGO named United World Schools with the target of supporting such schools in rural Nepal. Today, through the organisation, Surya Karki is active in empowering several schools like his in different parts of the country.
From pity to promise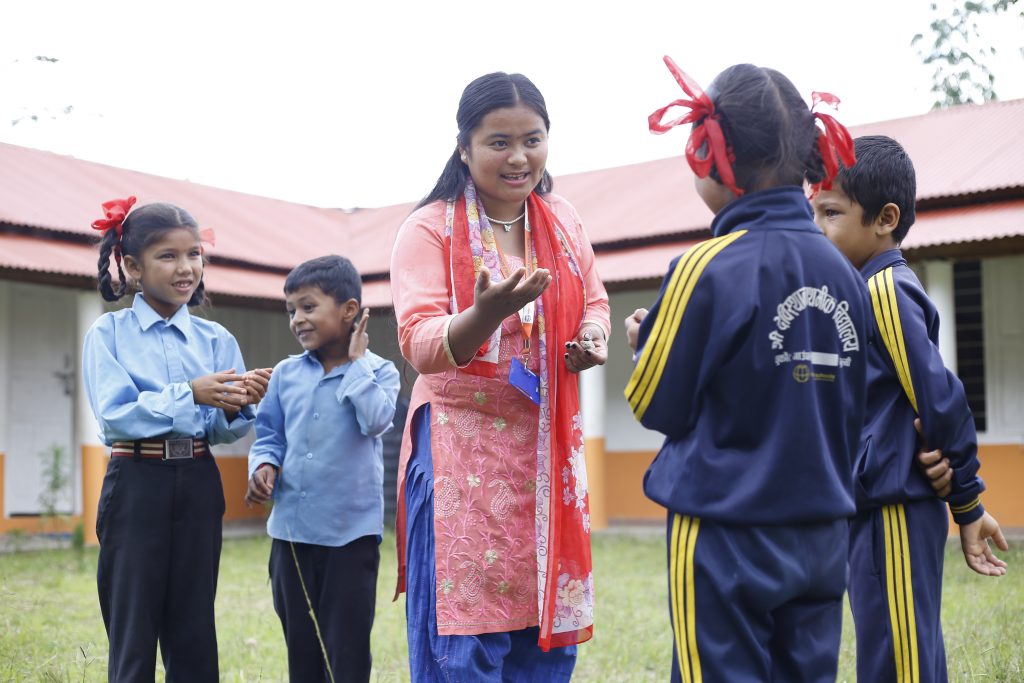 Recalling his experience at his school, Karki says he pitied the guardians more than the school itself. "Guardians had expectations of worthy outcomes from the school, but in that school, there was nothing that would meet their expectations."
Karki was so moved by the school that he wanted to do something immediately. But, he had some personal priorities beforehand; he went back to the US and completed his coursework before enrolling and finishing his master's at Tsinghua University as a Schwarzman Scholar.
Then, he came to Nepal to be haunted by the same situation of the same school again. That gave Surya Karki's United World Schools the momentum to kickstart the action.
He wanted to begin working from his village, but he claims an unhealthy competition among different NGOs made it difficult. Hence, he selected the Makalu Community Foundation, a school at Mude in eastern Nepal, to begin the first project.
Following the 2015 earthquake, physical infrastructure had been a major concern for the school. Hence, Karki's team first reconstructed the school buildings. Later, it also trained teachers.
According to Surya Karki, the school which is currently known as Sineshwori Secondary School is one of the best schools in the entire area.
Karki claims he began working for the schools out of his own money before pursuing donors to contribute.
From east to west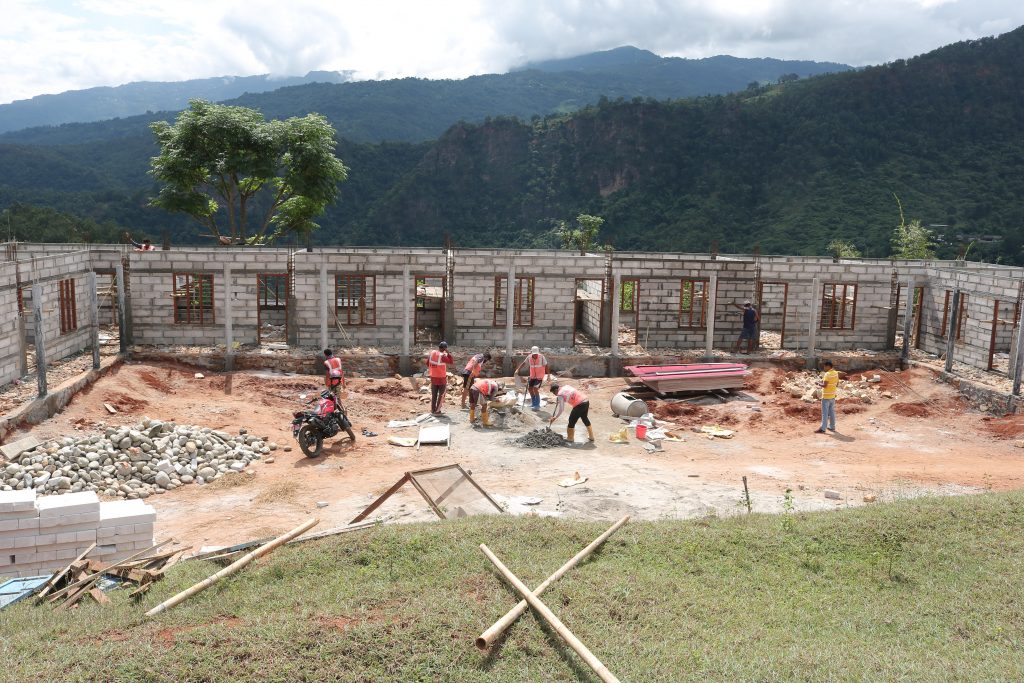 The success he achieved at the school further motivated Karki. But, he was sure that he could not spend his pocket money every time. Hence, before working on the next project, he built his team, pursued donors and collected some money.
So far, Surya Karki's team as the United World Schools has worked for 66 schools. Among them, 45 schools are based in Sankhuwasabha, 16 in Gulmi and five in Taplejung. They reconstructed the school buildings and other parts of the infrastructure and provided training to the school's human resources.
Karki in the initial days had no idea that he would come this far, but he is not stopping anytime soon. He says within five years he will be working for 150 schools. Currently, the team is working on the community schools of Humla, Morang, Sunsari and Dhankuta districts.
The organisation basically builds either eight or 14 rooms for a school depending upon its size. Usually, eight rooms are built in the schools that run classes up to grade 5 and 14 rooms for the schools that run classes up to grade 8. All the constructed buildings are disabled-friendly. After the construction of the school, the school also provides various accessories to the schools that are regularly needed for it.
"We invest a maximum of Rs 6 million in the infrastructure. Likewise, Rs 500,000 to 700,000 is invested per year in a school for teachers, fellows and resources," says Surya Karki. Usually, the team works with a school for five years in collaboration with concerned local governments and communities.
Additionally, the United World Schools provides fellows to the schools for two years to assist in teaching-learning activities. Currently, there are 17 fellows looking after 17 schools. Most of the fellows are university graduates in social work, education and management; many of them are female.
The next road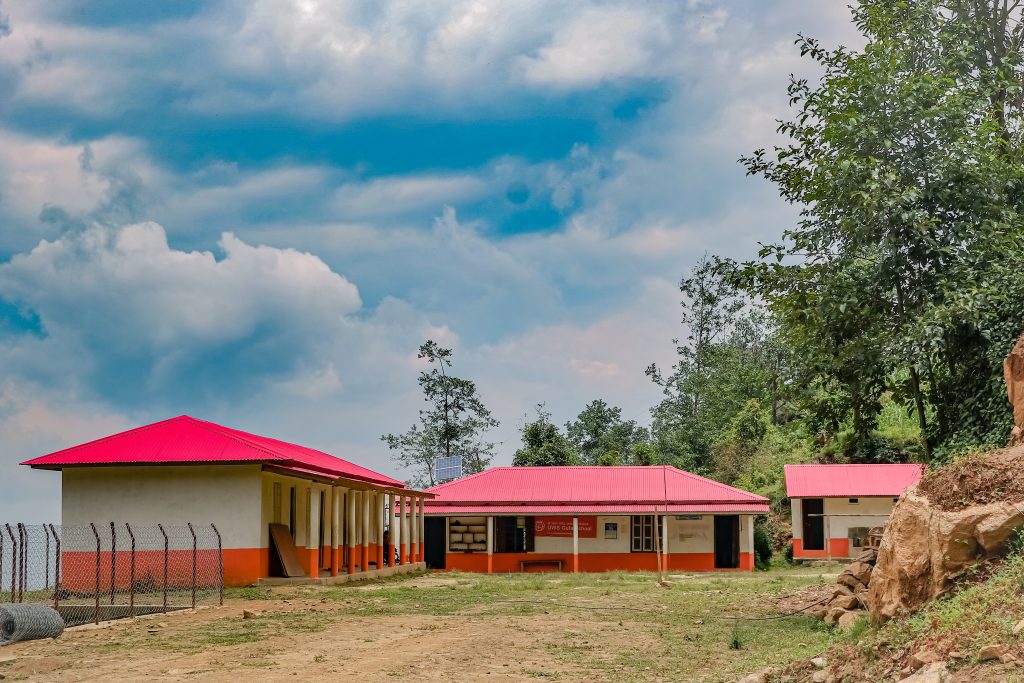 Surya Karki says he is happy with whatever he has been doing for the past eight years. Karki, who was listed in the Forbes 30 under 30 Asia 2017, wants to devote his life to education and children.
The results he has obtained from his work motivate him every day. Most of the schools UWS has worked for have increased their number of students either twice or thrice, he says.
In these eight years, things have changed a lot in selecting a school. During the initial days, Karki and his team had to search for schools to work on, but these days, the other way around…
"The schools we work with do not have access to the concerned bodies and their voices have always remained unheeded," Surya Karki says. "Most of the students in those schools come from minority backgrounds."
"Additionally, we also seek seriousness from the community where the school is based," he says.
Karki says he is concerned about the education system of Nepal as it is struggling with several problems such as high dropout rates.
"Everybody says that our country doesn't have human resources," says Karki. "The only reason behind it is the discontinuity of the education among a large number of students."
However, Surya Karki believes that change can is possible if all the concerned sectors become serious. He urges the NGOs to stay away from the programmes that do not add any substance to the school.
"They should now understand that distributing bags and pencils to students would not improve the education sector."