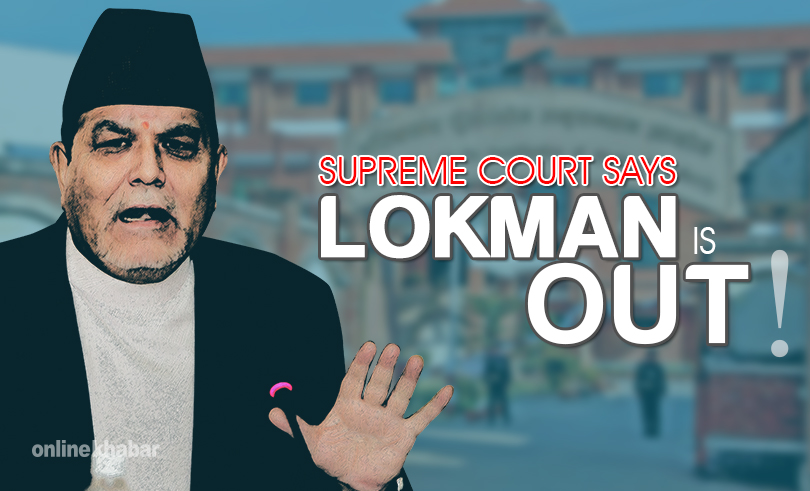 Kathmandu, January 8
Nepal's Supreme Court has dismissed royal rule-era Chief Secretary Lokman Singh Karki from his position as head of the country's anti-corruption ombudsman, CIAA.
Karki, was appointed CIAA chief in May 2013 despite facing charges by the Rayamajhi commission of having suppressed the people's movement. The then Cabinet had also declared him ineligible to hold any public office in the future.
According to Advocate Om Prakash Aryal, who filed the petition demanding that the appointment be deemed illegal, a bench of justices Ishwar Prasad Khatiwada, Ananda Mohan Bhatarai, and Anil Kumar Sinha heard arguments from the petitioner and the defendants in the afternoon, and passed a verdict in favour of the petitioner in the evening.
The Supreme Court (SC) reopened Karki's appointment case in September last year after a full bench of Chief Justice Sushila Karki and Justices Sapana Pradhan Malla and Bishwambhar Prasad Shrestha granted permission for reviewing the SC's earlier verdict considering two major premises regarding Karki's appointment: his tenure in government service and constitutional provision about his moral character to head the constitutional body.
Advocate Om Prakash Aryal had moved apex court after Karki's appointment, claiming that it was unconstitutional immediately after Karki's appointment. However, a division bench of Justices Gopal Parajuli and Om Prakash Mishra had on September 24, 2014 quashed the petition.
Meanwhile, an impeachment motion was registered in Parliament against Karki.
However, a controversy about the government's bid to amend the constitution to address the demands of the Madheshi Morcha has overshadowed the motion as the opposition disrupted House proceedings terming the bill 'anti-national.'
***
Also read