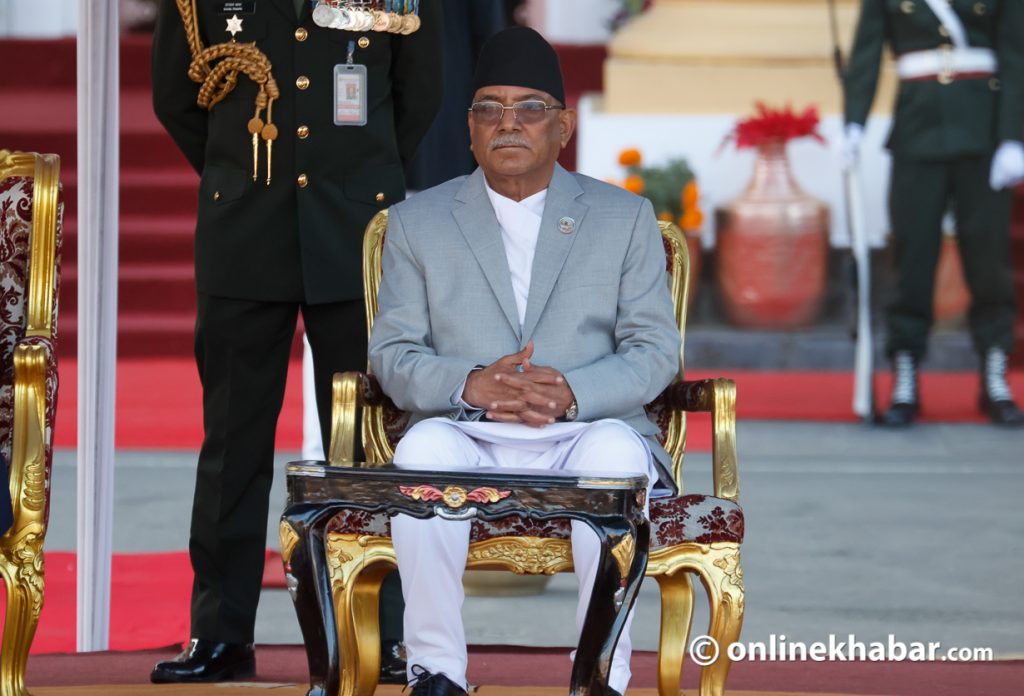 Kathmandu, March 7
The Supreme Court has received a writ petition that demands Prime Minister Pushpa Kamal Dahal is held responsible for the murder of 5,000 people killed during the Maoist war (1996-2006) which he led as the chairman of the CPN-Maoist party.
Dozens of members of the families filed the petition based on Dahal's public statement that he was ready to take the responsibility for the 5,000 people killed during the war.
Advocate Gyanendra Raj Aran, one of the petitioners, says they decided to move the court as Dahal's statement hurt the families. "We are not politically motivated. We will accept whatever the court decides."
The Supreme Court says a preliminary hearing of the case has been scheduled for Thursday.
Just today, eight parties formed after splits in the Maoist party have jointly objected to the preparation to file the case saying it was a breach of the 2006 Comprehensive Peace Accord.