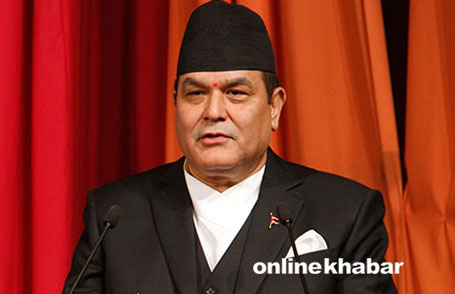 Kathmandu, October 17
The Supreme Court has again failed to paste a summons at the Naya Baneshwor-based house belonging to Lok Man Singh Karki, chief commissioner, Commission for the Investigation of Abuse of Authority.
A group identifying itself as 'Samsung employees' reportedly prevented SC staffers from pasting the notice, pointing that they have rented Karki's property. The SC staff returned after a verbal exchange with the group.
Before visiting Karki's property, the SC team had made it to the ward office seeking necessary cooperation. Ward secretary Sarita Rai had pledged to visit the property for assisting the SC team, only to inform the team later that she will not be able to come.
Earlier too, the country's apex court had failed to paste the notice related to a hearing on a case against Karki's appointment as CIAA chief. CIAA chief Karki has been living at government quarters.