An independent candidate became Kathmandu's mayor for the first time as Balen Shah beat Sirjana Singh from Nepali Congress and UML's Keshav Sthapit in the recently concluded local elections. There were hundreds of people who attended his victory rally. But, out of everyone there, one man stood apart: a fellow competitor during Shah's mayoral election — another independent candidate Suman Sayami.
"It's great that someone as young as Balen has become Kathmandu's mayor. I think it is. This is a win for people who wanted change. Balen has my full support," says Sayami, adding he and Shah have a lot in common.
Now, Suman Sayami hopes Balen Shah will change things and keeps promises that he has made to the public about conserving the valley's culture and tradition while creating change in how things worked in the country's largest metropolis.
A bittersweet battle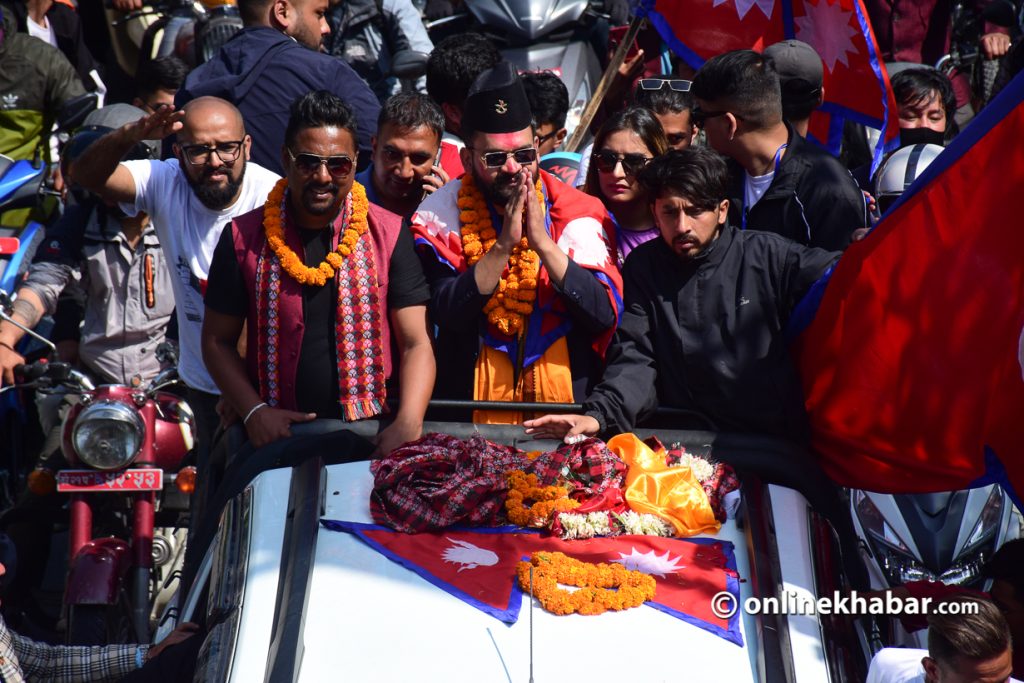 Even though Suman Sayami had not been active in politics, he got over 13,000 votes. Despite not being active in politics, he has served the people of the country in a different way. For over 10 years, he has been a social activist shedding light on issues relating to heritage, culture and civil rights. He was also a key person in the Guthi Bill movement.
"I'm someone who believes in work than talking. I don't know how to speak to the public, which is why I wasn't able to tell the public what I had done in the past," he says.
Suman Sayami believes that he got over 13,000 votes due to Kathmandu's core area, which involves areas occupied by the Newas.
"They know what I've done in the past, but sadly I couldn't reach more people because I just didn't have the time," he adds.
He believes that he was aiming for more votes. In his estimation, he thought he would get between 20,000-25,000 votes. But, he is not disheartened as he takes the 13,770 as a positive step in his political career, which he says, has just started.
Into politics for people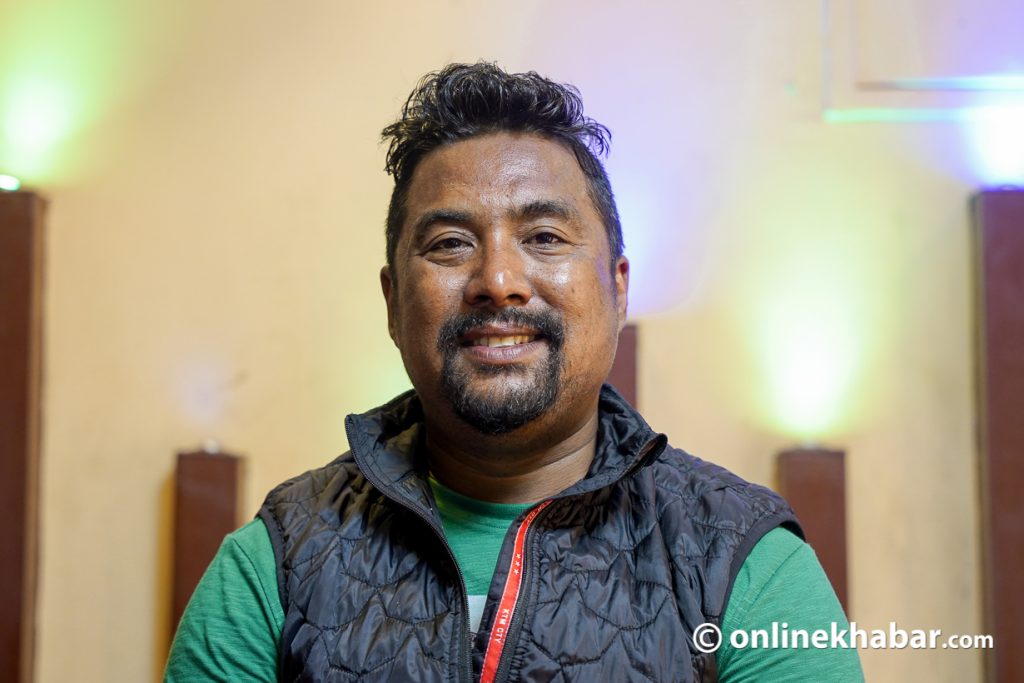 This means Suman Sayami is not going to stop. He is never going to.
"I used to think politics is a dirty game. But I realised that if people like me didn't get into it and change it, nothing would change."
He started getting vocal around 2015 when the state came to destroy his ancestral house in Kalimati in the name of road expansion. His home was built before the Panchayat era and was a safe space for all the communist leaders who held meetings conspiring on how to overthrow the Panchayat system.
When he saw the state was going to demolish his house, he could not withstand it. Suman Sayami, who would usually be at the back of the protests, was at the front and centre then. He could not see the state destroy the house where he grew up.
"They told me they had orders from above. That didn't make sense because the house was legally owned by my family."
Whenever there was a public holiday, he would get anxious. With every government office shut down, every time, he would face different issues on how to stop the excavators from destroying his home.
Sayami then started to speak to others like him and moved for a legal solution. They started talking to people from the Kalanki area whose houses were demolished in the name of development.
"The state didn't deploy the excavator to destroy our houses. They deployed to destroy us because, for many people, the house was all they had. Where would these people go? This was nothing but a crime against humanity against us by the Nepal government."
Their campaign turned into a movement and soon Suman Sayami was at the Supreme Court. The court ruled in their favour. But still not satisfied, they even moved to the international courts. It was only after the issue went international that the homes of Sayami and others were saved.
He knew that if the government could take away a citizen's legal home, it could do anything and that paved the way for him to work to save the valley's heritage and culture. He even formed forums and collected like-minded people to fight against the government.
He was everywhere, from protests against the proposed Guthi Bill to the building of the Kathmandu-Terai fast track that would take away land from the farmers of Khokona. He played a role in the Occupy Tundikhel campaign that raised awareness about the importance of open green spaces in the valley.
"The state wants to finish the history of Kathmandu in the name of development. They even tried to finish the guthis. I couldn't sit and watch them do this," he says.
Leadership beyond legacy
Suman Sayami's father Jivan Raj Manandhar was a communist leader and people told him he should join a communist party too. But, he did not want to. He felt that if he joined a party, he would be no different. He felt it would be against his principle.
But, he felt he needed to get into politics only to frame policies about things that the government was not addressing.
"I didn't want to become a mayor. But, when I saw the party representatives, I felt sick and gave in my name," he says. "I'm someone who understands the local level because I've worked there I felt I could be a good mayor."
But, Suman Sayami agrees that he gave in his candidacy a little too late. Not being a part of any public discussions programme also did not help him get more votes.
"I thought what I had done in the past would be enough to convince people but I'm not sad because change has won this election," says Sayami.
But, he has not lost hope as he now plans to contest the parliamentary elections and hopes people will vote for him then.
---
This story was translated from the original Nepali version and edited for clarity and length.