Everyone needs some time off from their hectic life; it could be a nature walk or a breath of fresh air. Hiking is great for physical fitness and environmental awareness too. After all, a long, vigorous walk through forests and hills provides you with a sense of tranquillity and freedom, helping you understand and reflect on yourself.
The Kathmandu valley is surrounded by hills on all sides, which gives many opportunities to go around hiking. For all hikers, new and old, here are a few exciting hiking destinations around the capital that you can visit to take a break from the monotonous lifestyle, stress and noise-filled life of the city.
1. Champadevi
This is one of the easiest and enjoyable hiking destinations that you can go for if you are taking a break from the city noise or if you want to recover from stress. This relatively long route will guide you through a stunning view of dense pine forests. You will also get to see the stupas and shrines scattered all around this route. If you want to take a break from the trip, you can always go to a nearby monastery which will provide you with a sense of peace, serenity, and self-reflection. You can also get to enjoy the stunning view of Mt Langtang and Mt Annapurna.
To start your hike, you have to reach Kirtipur, for which you can easily find local vehicles from Old Bus Park in central Kathmandu.
Starting point: Kirtipur
Distance: 20 kilometres
Duration: At least 4.5 hours
Altitude: 2,249 m
2. Phulchoki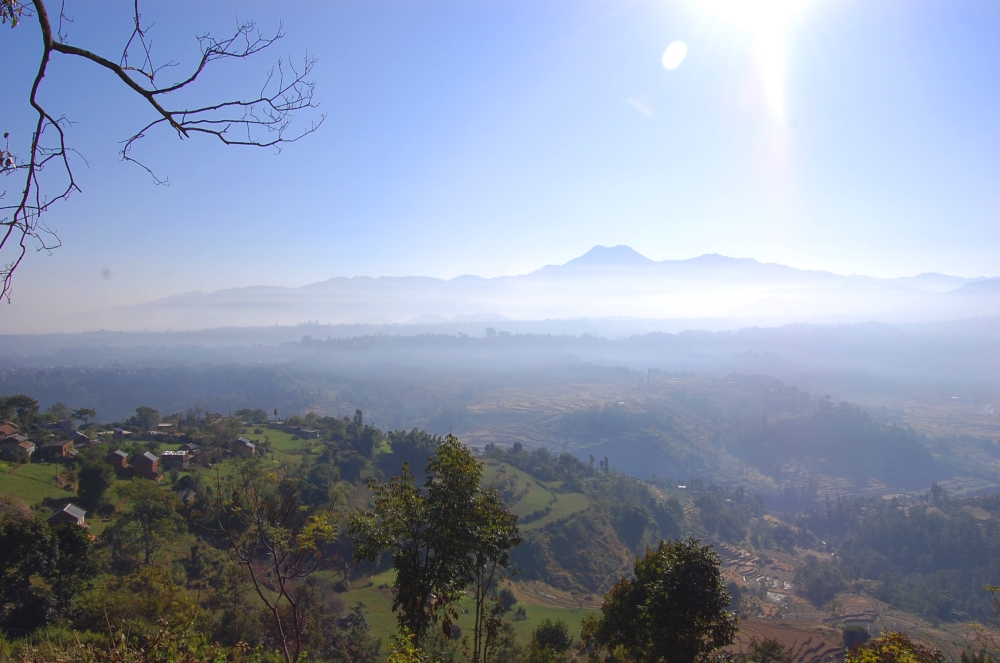 Phulchoki is the tallest hill you can find around the Kathmandu valley. This adventurous route starts from Godavari. Sundhara (outside the NAC headquarters) or Ratna Park is the best place to find local vehicles to reach Godavari.
This hill also offers a beautiful sight of the Kathmandu valley, which is sure to awe you. This 19-km hiking route is shorter than a trip to Kakani. This trip will also provide you with the beautiful scenes of many mountains like Mt Everest, Mt Manasula, and Mt Gaurishankar. You can even get to enjoy the snow during the winter season. You can also take a break in the botanical garden on the Godavari foothills to enjoy a view of beautiful flowers and plants. This hill is also a pilgrimage spot as it has the temple of Phulchoki Mai on the top of the hill.
This can be a beautiful hiking trip that will give you a much-needed break from Kathmandu valley while appreciating the beauty of the city.
Starting point: Godavari
Distance: 19 kilometres
Duration: At least 3.5 hours
Altitude: 2,782 m
3. Amitabh Monastery (White Gumba)
This is one of the most popular destinations for people in the valley. A hike to this place can offer you a short trip with your friends when you do not want to spend all the money from your wallet but still want to have a great time.
The monastery itself is a pretty beautiful work of Tibetan architecture; many murals, statues and paintings can be found all within the monastery. This monastery will also provide you with beautiful scenery of the Kathmandu valley. It is also popularly called the White Monastery. You can find any local transportation to Swayambhu easily from Sundhara or Ratna Park.
Starting point: Swayambhu
Distance: 15 kilometres
Duration: At least 3.5 hours
Altitude: 1,500m
4. Shivpuri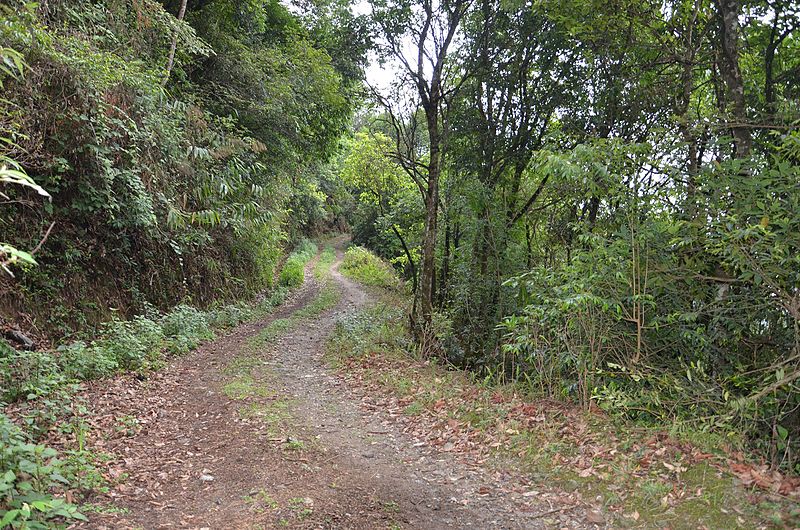 This hiking trail will take you through the second highest hill in Kathmandu. A hike to Shivapuri is pretty short but has lots of steep inclinations that will help you sweat it out. But, this hike is worth it because the Shivpuri hill has a lot to offer.
The hike commonly starts from Budhanilakantha shrine, which is believed to have a wish-granting power if wished with a pure heart. Another option to start your walk is Sundarijal. On this route, you can also pay a visit to Nagi Gompa. The forest of Shivpuri hill also has a lot of beautiful flora and fauna which you can take a moment to appreciate. You will have to take a bus from Sundhara to Budhanilakantha before you walk your way up to Shivpuri gate to start your hike.
Starting point: Budhanilakantha/Sundarijal
Distance: 10 kilometres
Duration: At least 5 hours
Altitude: 2,560 m
5. Chisapani
This place is located inside the boundaries of Shivpuri-Nagarjun National Park. You can find different types of beautiful sceneries and tranquil atmosphere there. It is a pretty short hike with only 13 kilometres of distance. The trip starts from Sundarijal where you can either walk or drive. Sundarijal is also a pretty famous picnic spot in Kathmandu, making it the place you will want to go when you are with your family or friends. You will also enjoy the mixed settlement of Brahmins, Gurungs, and Sherpas on the way. You can easily find local transport to Sundarijal from Kathmandu, but you still have to walk your way up to the starting point from there.
Starting point: Sundarijal
Distance: 13 kilometres
Duration: Minimum 3 hours
Altitude: 2,215 m
6. Nagarjun
Starting from Kathmandu, this 20-km hike is one of the long ones. This place is excellent for you if you want to enjoy the mixture of history and nature. You will get to visit many caves on the way to the hill. You can also visit the famous Balaju water garden. This place may be the place you are searching for to take a short break from monotonous city life. You can easily find local buses to Balaju Bypass from Sundhara, but to start your hike, you will have to walk the rest of your way towards the Nagarjuna Gate.
Starting point: Nagarjuna Gate
Distance: 20 kilometres
Duration: Minimum 4 hours
Altitude: 1,950 m
7. Nagarkot
A hike to Nagarkot is one of the most preferred hiking trails for enthusiasts because of the views of the Himalayas it offers. Starting from a local Lhasa village in Sankhu, this trail gives you a great experience of the culture and its cuisine before reaching your destination. This hike is famous for its spectacular view of sunrise and sunset. This hike allows you to camp out at night as well. Reaching Sankhu is not that hard since public transportation is readily available from Kathmandu.
Starting point: Sankhu
Distance: 28 kilometres
Duration: Minimum 5 hours
Altitude: 2,175 m