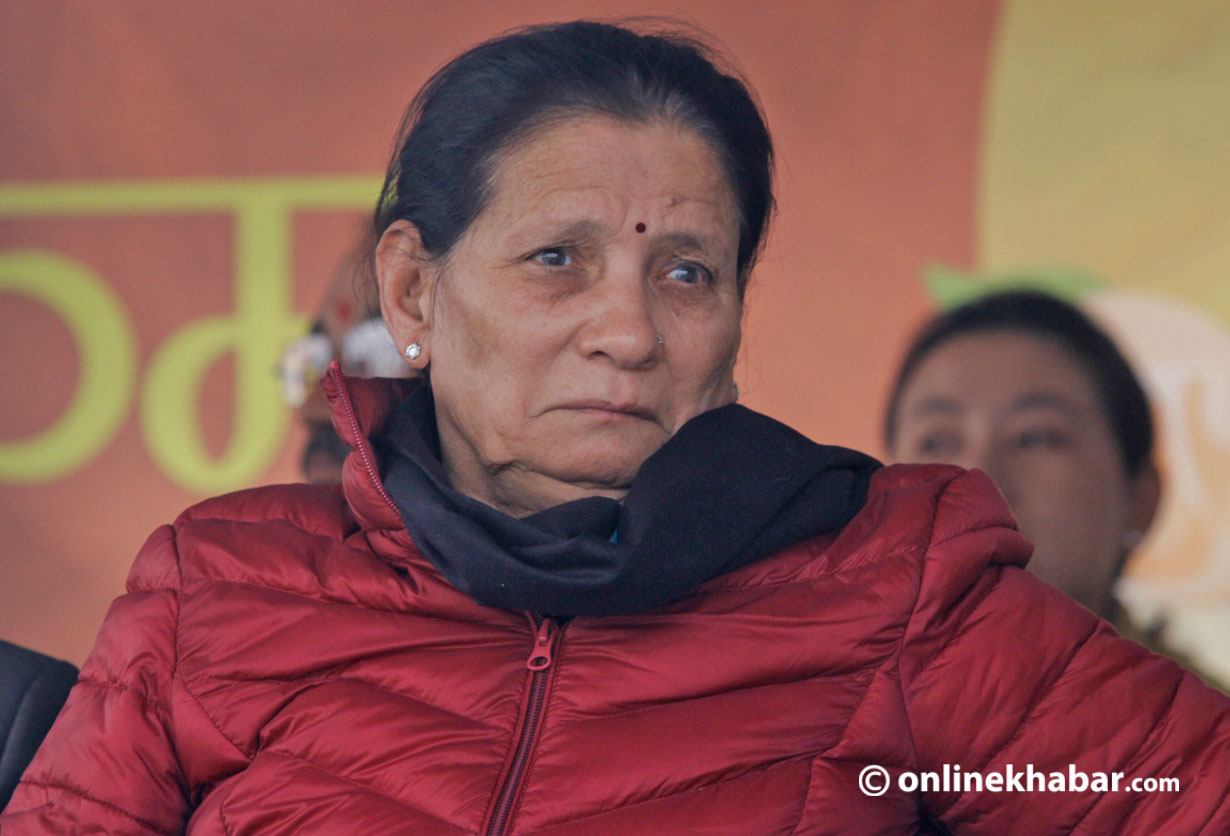 On June 16, 2006, Home Minister Krishna Prasad Sitaula, embarked on a significant visit to Sikles in Kaski. This visit held great importance in the history of Nepali politics. Sitaula went to Sikles to invite Maoist 'Supremo' Pushpa Kamal Dahal, his wife Sita Dahal and other leaders to Kathmandu.
This journey was made possible after Nepal's seven major political parties and the rebel Maoist to signed a 12-point agreement on November 22, 2005.
As Dahal prepared to depart from Sikles to Kathmandu with his wife, his fellow comrades congratulated him. However, right before his flight, he realised that he had forgotten something and quickly rushed back to his shelter to retrieve it.
"You always forget one thing or another. You need to be careful or you will suffer massively in the future," said Sita.
Sita Dahal was by Pushpa Kamal's side all her life. She saw the best and worse in him and played a major role in bringing consciousness to the supremo, who was leading the war that caused political turmoil in the country.
Whenever there was a crisis within the party, she would talk to the leaders within the party and bring calm. She knew when divided, they would fall. Her influence and counsel were instrumental in navigating challenging situations and maintaining cohesion within the party.
When the Futibang meeting took place in Rolpa in August of 2004 that almost split the Maoist party, Sita was in India for treatment. When she heard about this, she quickly rushed back to Nepal and talked to both her husband and Baburam Bhattarai.
"You have done a lot to reach this far and now you are willing to throw it all away over something so trivial? Have you forgotten what our goal was," she told the two telling them they both were at fault and had weaknesses.
Leaders from the Maoist Center also remember her during the party meeting at Chunbang. Sita Dahal directed her words towards both Pushpa Kamal Dahal and Baburam Bhattarai, reminding them of the significant number of lives sacrificed for their cause.
"This is not the way to behave at this point. You cannot do this. If you continue to disagree with each other these people will turn against you," she told them.
This is how many remember her. A fierce yet compassionate woman.
Sita Dahal's journey has been remarkable. She went from being a housewife to an active participant in underground politics and eventually became a party member. She has risen through the ranks to assume the role of a central member and advisor within the party. No wonder most of the first-generation Maoist leaders called her bhauju (sister-in-law) and second and third-generation leaders called her mother.
On Wednesday, Sita Dahal passed away. Sita had been battling progressive supranuclear palsy (PSP), a rare neurological disorder along with hypertension and Parkinsons'. Although her cause of death may appear as a result of her illness, it is believed that the numerous hardships and traumatic events she endured throughout her lifetime may have contributed to her ultimate demise.
Marrying a comrade
Sita Dahal got married to Pushpa Kamal at a fairly young age. Her family felt getting married to an educated Pushpa Kamal was best for her. During an interview a few years ago, she said how the two rarely talked during the initial months of their marriage. They were shy but gradually they created a bond of love and friendship.
Life was not easy. She had to look after a family of 10 to 12 members. She had to do all the chores and being a daughter-in-law, she was always anxious about what people would think of her if she was not able to do so.
Pushpa Kamal was rarely in his home in Chitwan. He was studying in Kathmandu and later went to Gorkha to teach. During then the family was doing well but when he became a full-time Maoist rebel things started to change.
As Pushpa Kamal was a known combatant, the Panchayat administration often came looking for him and harassed Sita for information. With no stable source of income and the responsibility of raising young children and managing the household fell upon her shoulders.
What made things worse for her was the patriarchal society constantly nagging her for not having a son. That stopped in 1991 after she gave birth to Prakash Dahal after having three daughters.
Prakash was only five months old when Pushpa Kamal went underground. She was tasked with the responsibility of looking after the entire family. She never complained and did so with a smile on her face.
During that period, Mohan Bikram Singh served as the leader of the Maoist. Sita Dahal, recognising the lack of women's involvement, expressed her frustration and advocated for the inclusion of women within the party.
Her voice was heard and a shift began to occur within the party, with an increasing presence of female leadership emerging. However, Sita chose to confine herself to her home, dedicating her efforts to supporting and assisting Pushpa Kamal Dahal in his political endeavours.
Underground politics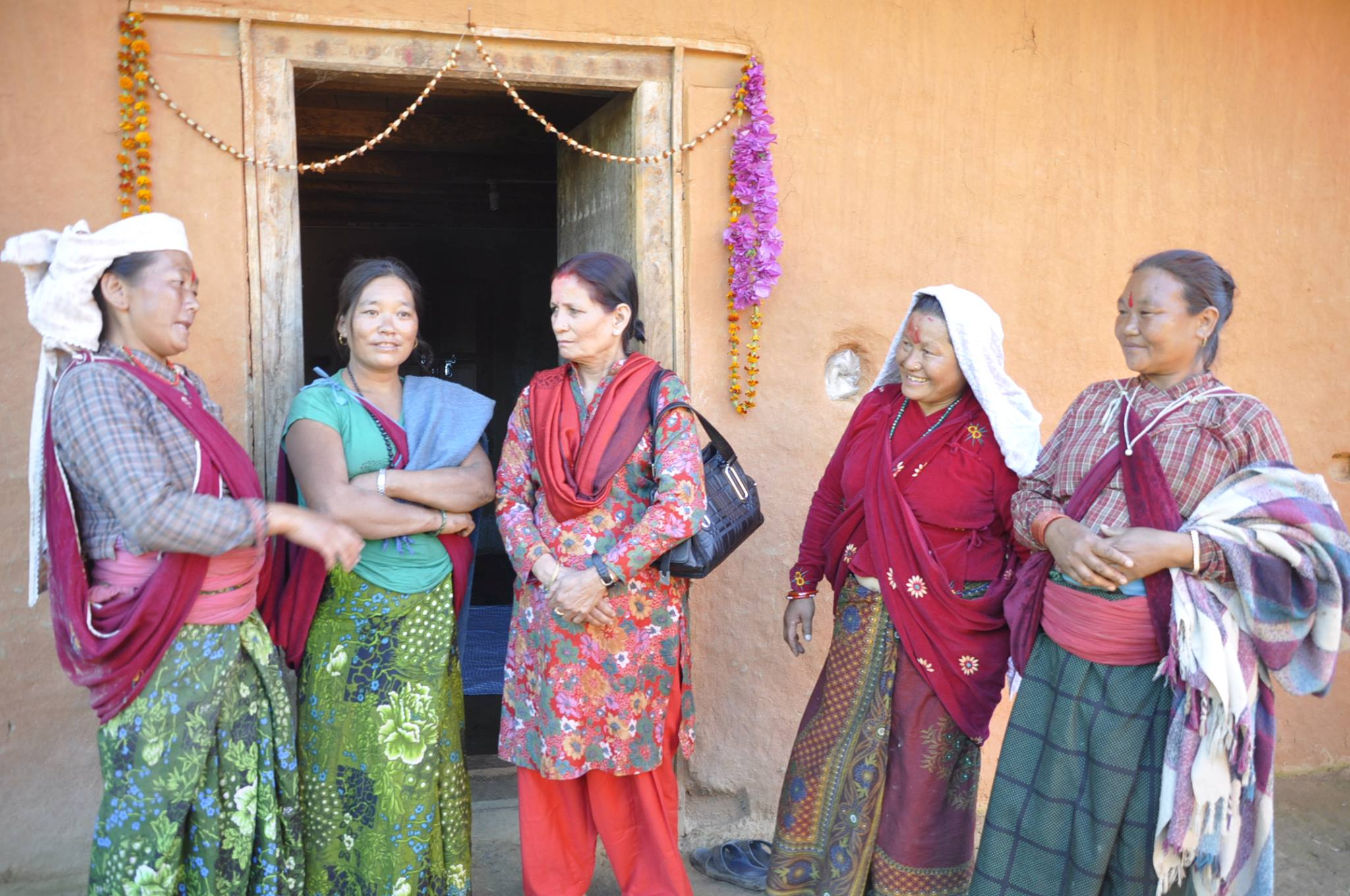 After a long struggle, democracy was restored in Nepal in 1990. The days of Panchayat suppression were over. Following that Sita Dahal moved to Kathmandu from Bharatpur with her four children.
While she was in Kathmandu, a dispute arose within the party regarding whether the conditions were favourable for a people's revolution. Eventually, under the leadership of Pushpa Kamal, the Maoist made the decision to declare a people's war. This marked another significant turning point in Sita Dahal's life.
This was a major challenge as she had to find a balance between helping Pushpa Kamal and taking care of her children. Two of their daughters got married in the early years of the war in India. India became the two's second home as they found refuge in the giant country.
But on March 26, 2004, Mohan Baidya, a member of the Maoist Standing Committee and in charge of the Eastern Command, was arrested in Siliguri by the Indian police. Following that two to returned to Rolpa. The times were challenging with bad news surfacing on the daily.
After experiencing numerous ups and downs, the war eventually transitioned into a path of peaceful politics. Even when her husband served as prime minister on two occasions, Sita Dahal was not subjected to accusations of exerting excessive influence or being outspoken.
On the contrary, it is believed that it is because of her calming presence that Pushpa Kamal has not encountered notable controversies during his tenure as the premier of the country.
Sita Dahal had the unique opportunity to closely observe Nepali politics, witnessing firsthand the various political upheavals and controversies that unfolded among the leaders. As the prime minister's wife, she had the opportunity to meet with powerful political leaders of the world. She became a witness to many important developments in national politics. But she was unable to tell the world about her life and what she felt like being the wife of a Maoist comrade.
Sita Dahal fell ill after the demise of her eldest daughter Gyanu and her son Prakash. The two deaths left her in shock. The loss of her children had deeply affected Sita's physical and mental well-being, and Pushpa Kamal made every effort to provide her with the necessary care and support.
But she never recovered. On July 12, at 8 am she suffered a cardiac arrest. Despite the doctors' best efforts, they were unable to revive her, and she was pronounced dead at 8:33 am.
Her passing leaves behind a profound legacy, one that may only be fully appreciated and remembered by a select few. Her impact on the political and personal spheres will be cherished by those who were fortunate enough to witness her influence and contributions.
---
This story was translated from the original Nepali version and edited for clarity and length.