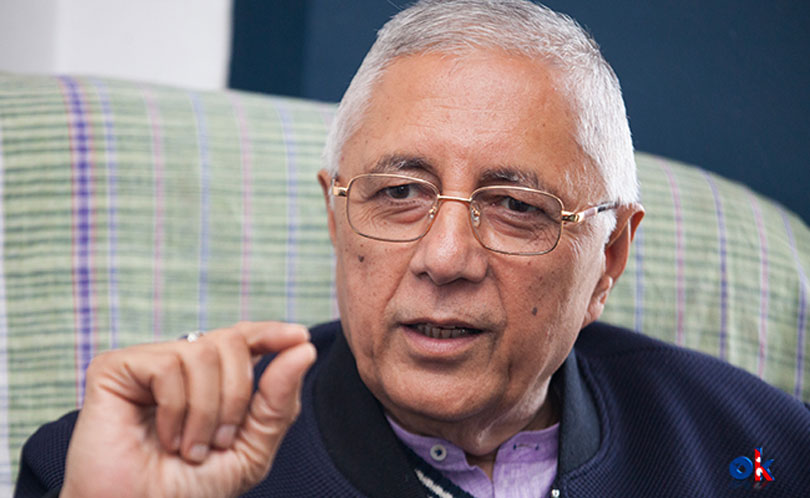 Kathmandu, August 28
Nepali Congress Central Working Committee member Shekhar Koirala has said it was a weakness on the part of Nepal that it kept mum over disputes about Lipulekh, a tri-juncture of Nepal, India and China.
In an interview with Onlinekhabar, Koirala informed India and China signed an agreement about the border point in 1954, but Nepal was kept in the dark.
"But, why are we silent since 1954? Why didn't we say anything? Isn't it our weakness?" he says, "Lipulekh is our land. But, why are we silent?"
Questions over Nidhi's appointment as acting president
Meanwhile, Koirala has questioned why party President Sher Bahadur Deuba appointed CWC member Bimalendra Nidhi as the acting party president before going for his recent India visit as the Prime Minister.
He said either the vice-president should have been made the acting president, or the responsibility could have been given to some senior members of the CWC or party office-bearers.
Or, Deuba could have chosen not to assign anyone as he did in his earlier visit, Koirala commented.
"I do not have any objection to Bimalendraji's name," he clarified, "But, he could have assigned the role to Bimalendraji after appointing him the vice-President."
"The tradition of having a vice-president was established later in the party. Before then, the seniority was a basis in such cases. Sher Bahadurji has broken the party system. A senior leader should have been made the acting president. This could be either senior leader Ram Chandra Paudel of General Secretary Shashanka Koirala or the most senior CWC member Kul Bahadur Gurung."
In another context, Koirala also criticised the Prime Minister for talking about Nepal's constitution amendment during a joint press conference with Indian PM Narendra Modi.
"He has spoken something more than what he had prepared in writing," he said, "It would have been better if he had not done that. After all, experts had prepared his speech."