On May 6, along with Marvel Studios' Doctor Strange in Multiverse of Madness, two more Nepali films–Shatkon and Lakka Jawan–were released in the movie halls. Whereas Doctor Strange has been enjoying a lot of attention and business, the two Nepali films have not been that lucky. In fact, of the two, Shatkon has been removed from a majority of Nepali movie halls, after barely surviving its first weekend.
A Nepali film to exit the halls in just three days of its release might sound quite regular. However, the fate of Shatkon, said to be in an experimental genre with some potential, has triggered questions about the low priority these films get from the cinemas. Amid the ongoing debate and even demand that movie halls should prioritise Nepali films, Shatkon can be a case in point that will help decide who is at fault.
Is it favouritism?
The obvious reason why Shatkon's business hit hard is its clash with MCU's Doctor Strange in Multiverse of Madness, a much-awaited sequel to 2016's Doctor Strange. Apart from the undeniable charm of the Marvel movies, the fact that the sequel also featured Kamar-Taj, a fictional training ground of the sorcerers based on the landmarks and architecture of Kathmandu valley as well as Nepal's mountains, also pulled a lot of Nepali audiences.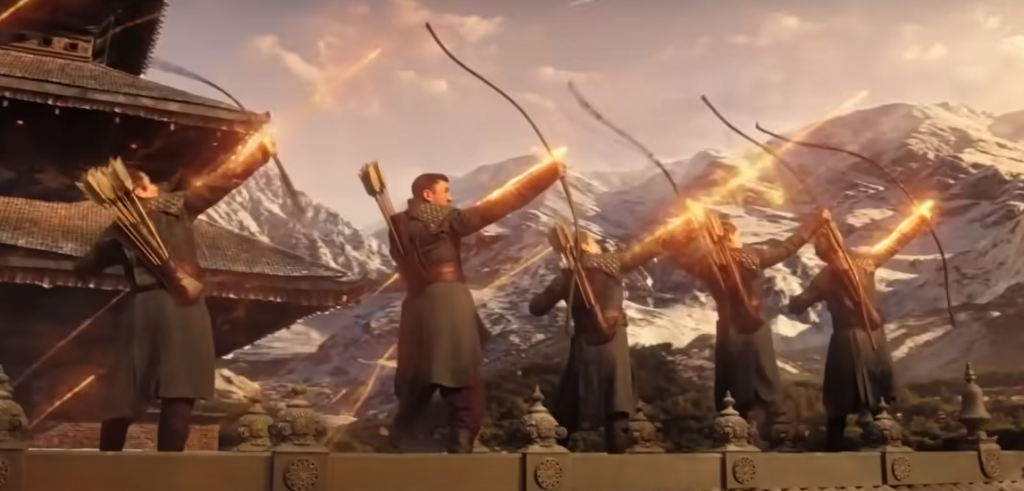 Shatkon's director Milan De Kapri was well aware that the clash would impact the audience's reach of the Nepali film.
"When we came to know about it, we expected the results. Even before that, we were pretty sure the film–being experimental– would not do great business at the box office. So the results are not surprising to me."
Following the hit, the movie received fewer slots. But, Kapri also questions the cinemas' low prioritisation of Nepali films in general.
"We got one show per day. We got slots in between 11 am to 3 pm on Friday only, but not after that day, when people were more likely to go watch the films. The timing was not good for the Nepali film to get an audience. Then, the slots got slashed on Saturday. So, one slot on all day, during office hours, does not work for all moviegoers," claims Kapri.
The filmmakers' fault?
QFX and Big Movies, two big multiplexes in Kathmandu, defend and say they give slots based on the buzz the film creates before release. Deepesh Sharma, the CEO of Big Movies, says to continue the film becomes hard when it is selling just a couple of tickets. He, nonetheless, maintains his company wants to promote Nepali films too.
Ranu Bista, the head of operations at QFX (Team Quest), says, "Firstly, we only allocate one slot for any movie of any language in the prime time show. But, depending on the demand, inquiries, advance booking as well as counter sales and the buzz on social media and interactions, we increase the numbers. Their performance also makes a difference as it did with another May 6-release, Lakka Jawan."
Bista adds that Shatkon also made the same mistakes as other Nepali films and spent almost nothing on its marketing. "The content is worth watching, but no one will watch it if the movie does not create the buzz."
Karma, the lead actor of Shatkon, also accepts the flaw. He further adds, "With no clashes, we could have definitely received more audience. However, the genre of this film is not well received by people. Nevertheless, similar Bollywood movies would have been received well."
Director Kapri accepts the shortcoming on his part for the pre-release promotion. But, he adds maybe the reach was affected also because of him being a new director in the Nepali film industry and the film's lack of cashable faces except for Karma.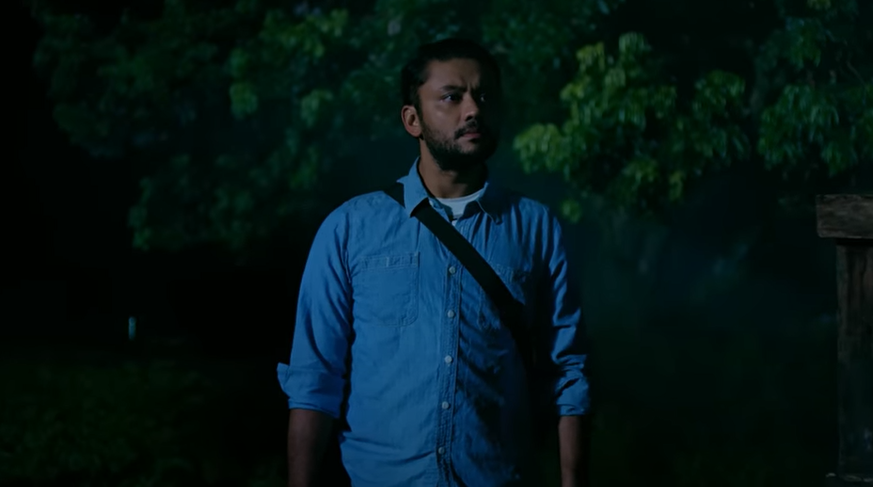 Disappointing business
Rarely, anyone would step into the movie hall to be empty. But, that was what the newly released Nepali film saw throughout.
Even before releasing, Shatkon was creating a very low buzz around it. When it was released, the moviegoers chose to go watch not just the much-awaited Doctor Strange, but KGF: Chapter 2, Lakka Jawan and A Mero Hajur 4 instead. Shatkon received a heavy blow, consistently, resulting in its unfortunate exit from a majority of big movie halls in Nepal.
According to Surendra Maharjan, a business analyst at QFX Cinemas, Shatkon was allotted 13 shows in these three days. "But, in the three days, there was only 17 per cent occupancy for the movie with highest at Chhaya Centre with 27 per cent occupancy among QFX movie halls across Nepal."
Reportedly, there was a nil occupancy for the Nepali film even in multiple shows on Friday and Saturday whereas a few halls saw some 10 people at a time. Naturally, the box office collection has also been minimal, almost disappointing. Even QFX's Damauli, where it was still running, has received a 7 per cent occupancy [till Sunday].
In comparison, Lakka Jawan saw a total occupancy of 20 per cent on the first day at QFX Cinemas with 63 per cent at the Civil Mall. It saw 23 per cent and 12 per cent occupancy on Saturday and Sunday respectively. A Mero Hajur 4, released on April 14, has seen a total occupancy of 48 per cent st QFX cinemas till Sunday with 98 per cent occupancy at QFX movie halls on its first day. 
Shatkon received the same response at Big Movies too. "We gave Shatkon a prime time slot in the morning and there were only 13 people. Saturday also had the same performance whereas Lakka Jawan had over 100 viewers. Sunday also it was only minimal. So based on the numbers we did not give any slot to Shatkon," shares Sharma.
Movie consumption and marketing
Director Kapri further says the low reception has forced him to look into the movie consumption behaviour of the audience.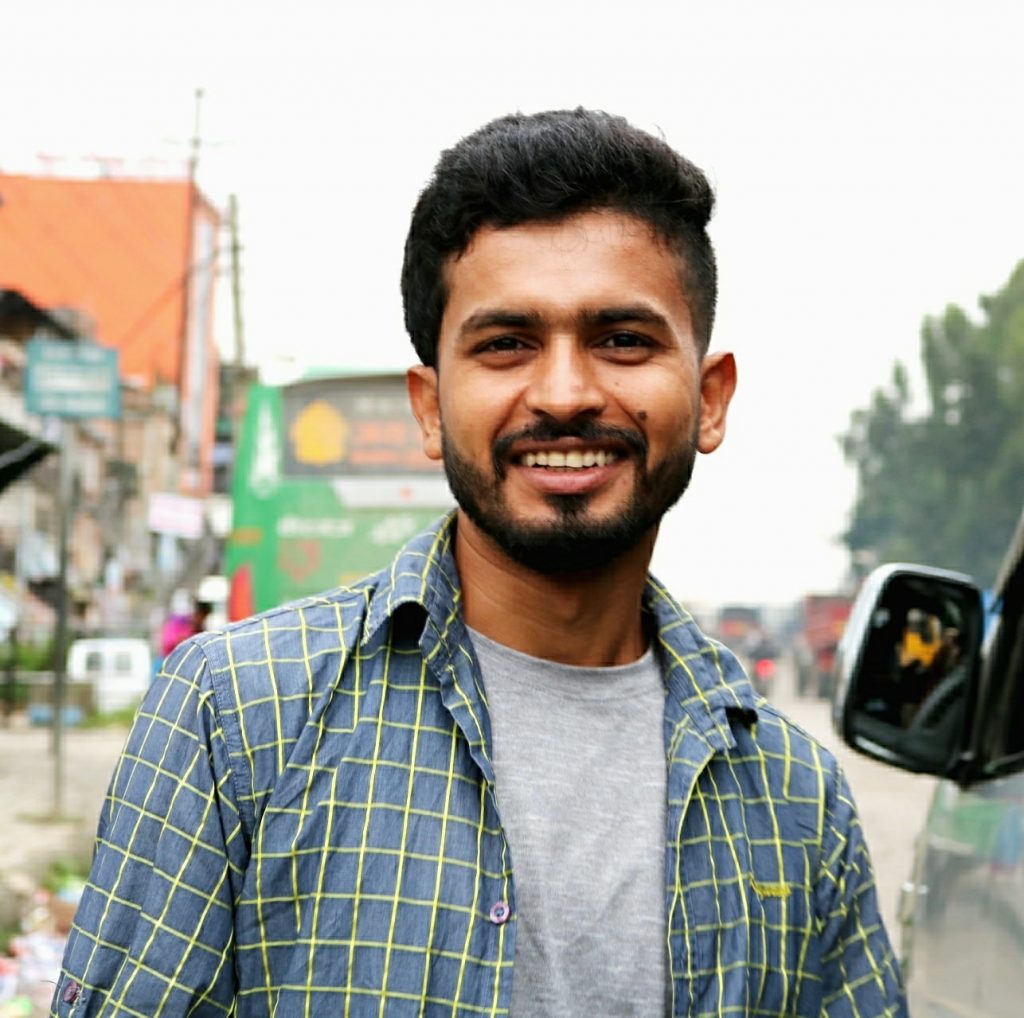 "People are more into big canvas movies with more entertainment that seem larger than life and require less critical thinking. There is no blaming them, but it gives less chance to more experimental and psychological thrillers," shares the debutant director.
"There have only been a few psychological films and the genre is not popular here. Though the film did not get the business, at least I hope it will set a precedent for future filmmakers and expand my own filmography."
However, Bista disagrees and says, "Kathaputali also was an experimental Nepali film, in a similar genre of Shatkon, but it performed well and got more shows. In fact, we increased shows for it. But, films like Shatkon and Chapali Height 3 could not garner the same attention."
She adds it is because of the marketing, "So, makers today have to rethink and invest in marketing if they want the audience to enjoy their movies in the hall. All we do is run its trailer for the two weeks before release."
Karma adds, "There were more familiar faces in Kathaputali, and marketing was very strong, along with VFX. Also being the first movie after the pandemic, it got that edge."
Is there any hope for Shatkon?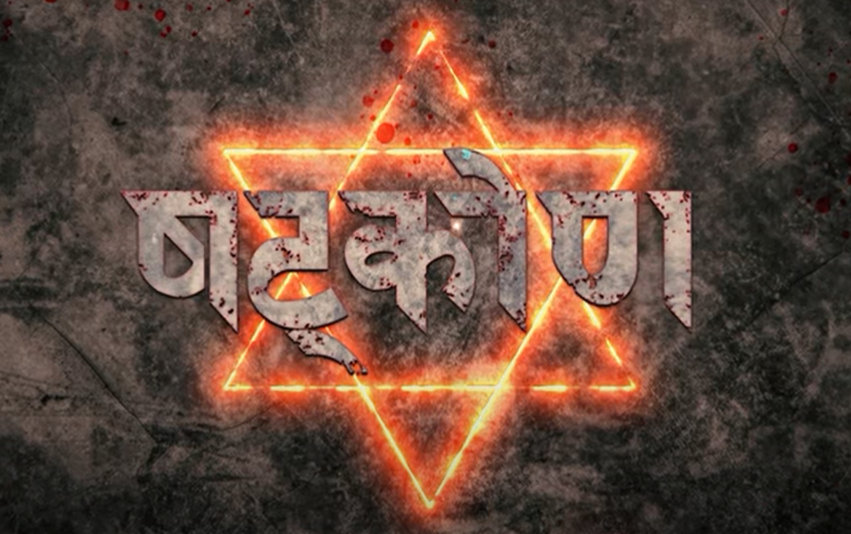 QFX practises the threshold of 20 to 25 per cent of occupancy before deciding a film's exit whereas Big Movies has a threshold of over 15 per cent occupancy.
But, even their plan for the timings to be the same with those doing better in order to redirect the overflow of other shows did not turn out in Shatkon's favour, shares Bista.
However, despite the disappointing performance, QFX and Big Movies both say if there is a demand, they are ready to relaunch the Nepali film and bring it to the audience.
Director says the film's trailer has brought the people in and he hopes that more people will be attracted in the coming days.
Karma observes there is still a lot to do including more attempts to attract the audience. "We tried to gain the attention with the popularity of the music video Rahasya by Uniq Poet. Such efforts can also be a ray of hope for movies to gain young attention."
But he adds that Nepali filmmakers still need to work on characterisation and casting as it affects their choice of movies too.
The film is just one-hour-and-37-minute-long in the least experimented with or invested genre. That can be a reviving factor of the movie.
Apart from the hits and misses and significant sections that could have been taken out, the film has some amazing shots and angles that fit the storytelling perspective and the genre. The use of music and silence also enhances the eerie experience.