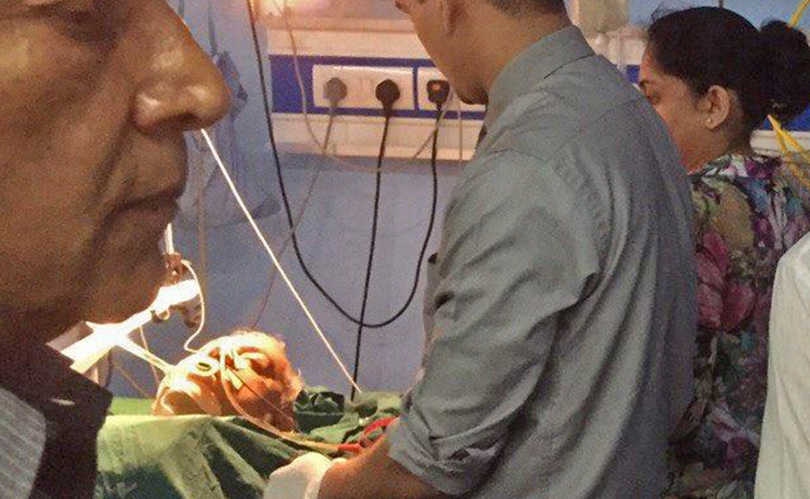 Kathmandu, July 7
Nepali Congress General Secretary Shashank Koirala is recovering, but he is not out of danger, doctors attending to him at Om Hospital in Chabahil have said.
In a press conference on Thursday morning, the hospital informed about the condition of Koirala, admitted to the hospital on Tuesday night as he fell ill after eating pizza. Dr Lava Joshi of the hospital said Koirala is on recovery path.
He responds when doctors call him, Dr Joshi said, adding: There are signs of recovery.
Asked about the signs, Dr Joshi said: Ventilator support has been reduced to minimum and oxygen administration too has been brought down to (40 per cent). Drug administration has been reduced as well.
Dr Joshi informed that the patient's liver and kidneys are also performing better than earlier.
But we cannot say he is out of danger, Dr Joshi said, adding: A board of doctors will decide till when to keep the patient on ventilator support. Koirala got admitted to the hospital on Tuesday night, complaining of stomachic and respiratory complications. He had passed out at 5 am on Wednesday. Doctors are checking his health every two hours.