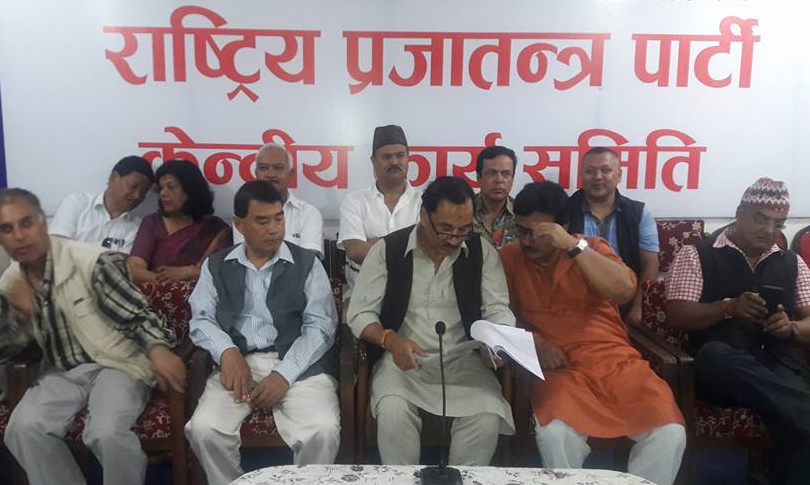 Kathmandu, August 7
The Rastriya Prajatantra Party says it has expelled 17 leaders of the party including six lawmakers.
Those taken action against were involved in formation of the Rastriya Prajatantra Party-Democratic under the leadership of Pashupati Shamsher Rana by splitting the party.
Though Rana had submitted signatures of 19 lawmakers and 72 Central Working Committee members, action has been taken against 17 only.
The lawmakers to face action are Deepak Bohora, Sunil Bahadur Thapa, Resham Lama, Biraj Bista, Rajyalaxmi Shrestha and Babita Moktan Lawati.
Likewise, Hari Bahadur Basnet, Ram Krishna Bhattarai, Padam Bahadur Basnet, Nawaraj Subedi, Bishnu Bikram Thapa, Giridhari Pariyar, Deepak Kumar Rai, Bindu Pahadi, Pradeep Udaya and Kiran Giri have also been expelled from the party.