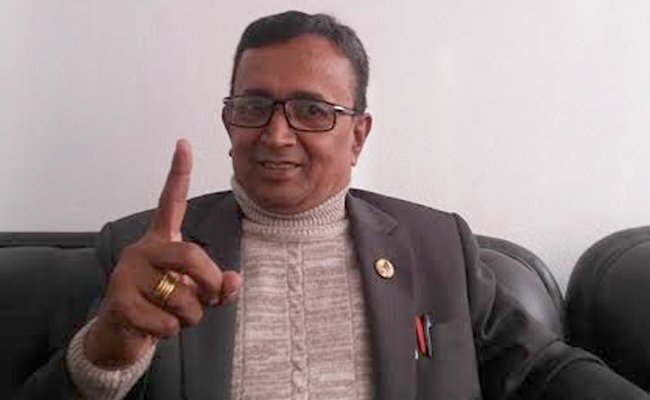 Kathmandu, December 29
After Rastriya Prajatantra Party Chairman Kamal Thapa wrote to Prime Minister Sher Bahadur Deuba recommending that he sack Minister for Urban Development Dilnath Giri, the Minister says Thapa should also resign from the position of RPP chairmanship.
He says Thapa has an authoritarian and feudalistic attitude, therefore he is not qualified to lead the party.
Thapa should take responsibility of the party's defeat in recent elections and resign from both chairmanship and the position of a deputy prime minister, says the leader.
Giri says he will struggle to reform the party.
Meanwhile, Giri is in the mood to resign before PM Deuba removes him, he informs.