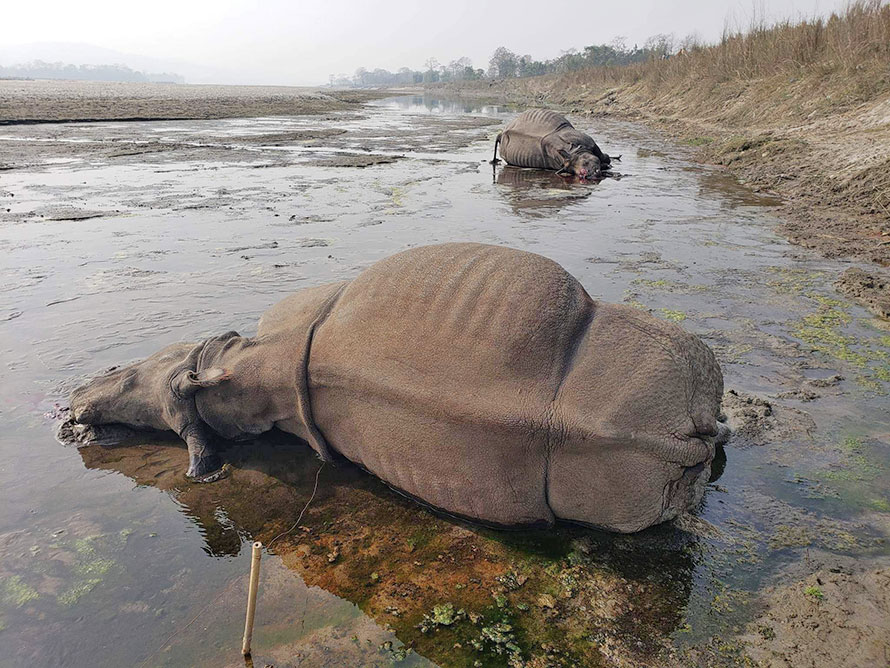 Chitwan, March 9
A new case of rhino death has been reported in the Chitwan National Park of southern Nepal.
The park's information officer Ganesh Prasad Tiwari says the protected male animal, aged around 20, was found near the Seri post in the Amaltari sector of the past yesterday.
Because the rhino's horn and hoof are safe, this is not a poaching case, according to him. Instead, the animal died in a fight with another rhino, it is suspected.
This is the 15th rhino death case in the national park and its buffer zones in the current fiscal year that began in mid-July 2022. Of them, at least three are poached.
According to the 2021 census, there are 752 rhinos in all over Nepal with 694 in Chitwan alone.