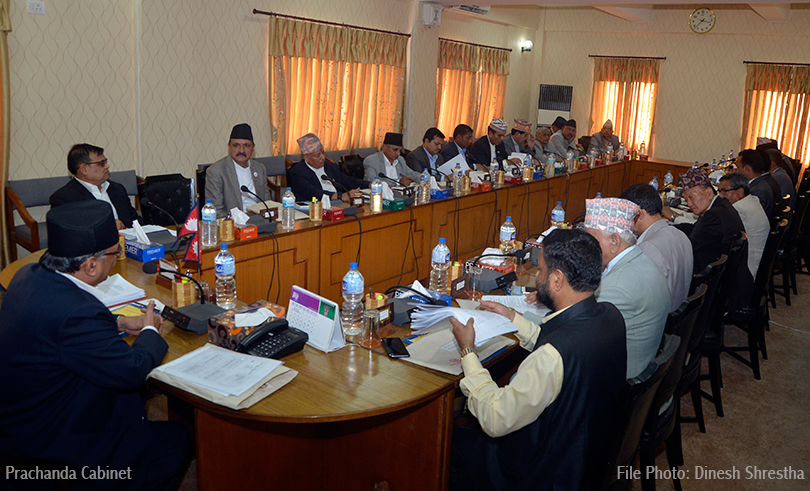 Kathmandu, April 23
The Cabinet meeting on Sunday decided to revise the constitution amendment bill registered in Parliament following an agreement with the agitating Madheshi Morcha.
Now, in revising the amendment proposed to Article 274 of the constitution, the government would propose that the concerned province need not consent to the changes in its boundaries.
That means the federal Parliament can change the boundary of any province in consultation with the province concerned. The proposed amendment to the boundary will be sent to the provincial assembly by the Cabinet for a consultation, but the provincial assembly does not have any decisive right.
In the current provision, not only the concerned province, but the majority of the provinces should consent to the changes. The Madheshi Morcha had objected to the rule.
Meanwhile, the Cabinet decided to adopt a fast-track procedure to endorse the constitution amendment before the polls, according to Minister for Law, Justice and Parliamentary Affairs Ajaya Shankar Nayak.