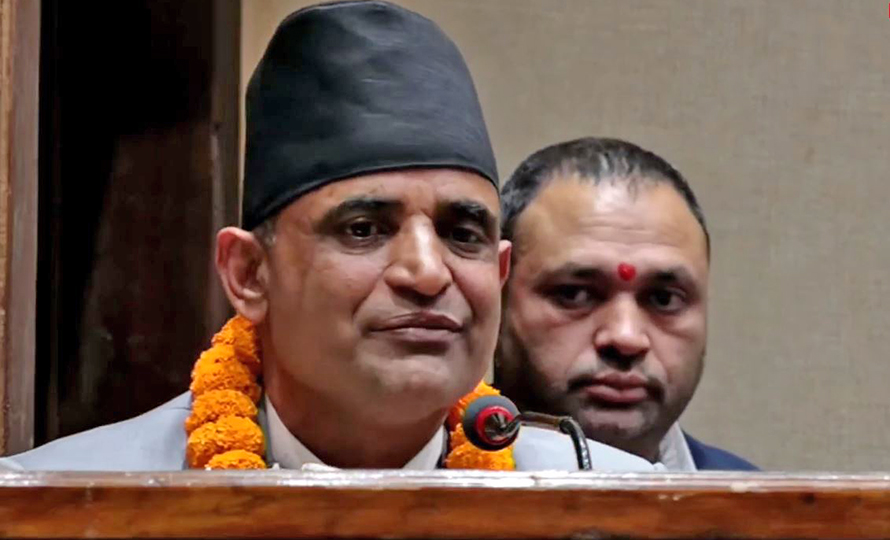 Kathmandu, April 7
Attorney General Din Mani Pokharel has said his decision to not prosecute Rastriya Swatantra Party chairman Rabi Lamichhane on the charge of misusing passports was not caused by any political pressure.
Speaking at a function organised by his office on Friday, Pokharel said the decision was completely lawful.
As the decision to not prosecute Lamichhane was taken on the eve of the RSP's decision to give Prime Minister Pushpa Kamal Dahal, there are reports that the ruling alliance exerted pressure on the attorney general to spare Lamichhane so that his party would give the confidence vote.
But Pokharel today said, "The investigation concluded in a due procedure. There was not any political bargaining or pressure."
He said the police decided to not prosecute him, and his office endorsed the same.