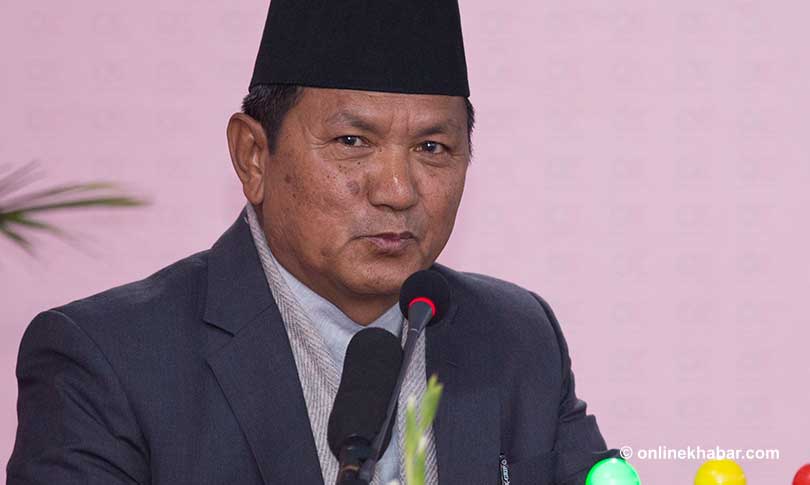 Pokhara, May 30
Province 4 Chief Minister Prithvi Subba Gurung says the federal government 'gripped' rights and responsibilities of provincial and local governments too as the annual budget statement it presented before Parliament on Tuesday was centralised.
Gurung says the three levels of government have their own rights as per the constitution, but the federal government treated provincial and local governments as something inferior to them.
"Maybe the regions we rule are bigger or smaller," he says in an conversation with Onlinekhabar, "But, in terms of rights and principles, a government cannot be under another government. There is not any senior or junior government."
"The constitution states that the Nepal (federal) government, the provincial governments and the local governments distribute the state power among them and implement the federal system by exercising their own rights," a leader of the ruling Nepal Communist Party says, "The Nepal government cannot detect us."
Gurung claims that the federal government has allocated 70 per cent of its total budget within itself as if it is the supreme leader and the allocation is also against the sentiments of federalism.
"Allocating just Rs 400 billion to 760 governments including 753 local units and seven provincial governments and keeping the bigger share with yourself is not justifiable," he says.