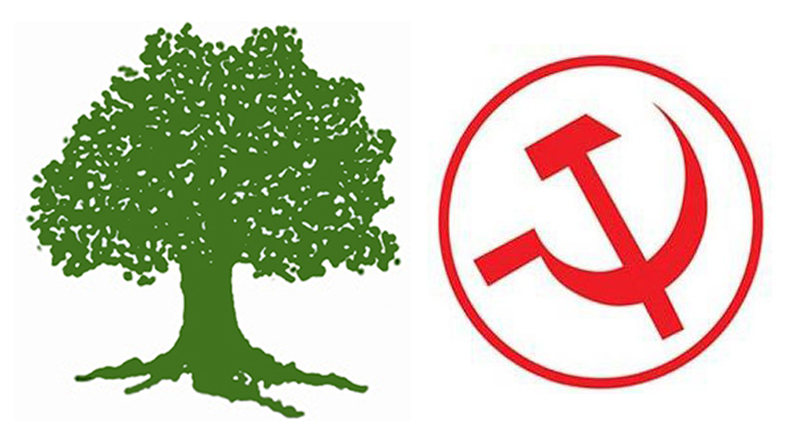 Kathmandu, September 4
Ruling Nepali Congress and CPN-Maoist Centre have decided to form election alliance in some local units of Province 2 which will hold local level elections on September 18.
It has been learned that the parties will contest jointly in the places where the main opposition, CPN-UML, has stronger presence.
NC Central Working Committee member Kalyan Gurung says while the alliance in some places has already been finalised, talks are underway for some places.
Another NC leader Ram Krishna Yadav says the two parties will aim at weakening the UML in Province 2.
The UML is stronger in areas nearby the East-West Highway and the partnership focuses on these places, says Maoist leader Prahlad Budhathoki.
Just on Monday, the two parties have agreed to partner for mayoral and deputy mayoral positions in Lalbandi Municipality of Sarlahi district. In Lalbandi, Maoist leader Budhathoki will run for the mayor whereas Kuber Acharya of NC will contest for deputy mayor.
Likewise, in Harion Municipality of the district, the Congress is taking mayor and giving the deputy mayoral candidacy to Maoists.