Since the early morning that day, Priyanka Rani Joshi was feeling lucky and confident. She had a strong intuition that something good would happen that day. She even told her friend about the feeling.
At the end of the day, Joshi actually turned out to be lucky. The final round of Miss Nepal 2022 on Saturday announced Priyanka Rani Joshi as the winner of the most coveted title of Miss Nepal World 2022.
For Joshi, bagging the title was like winning the war. Rather than fun, she takes the victory as a challenge. She says, "There are more things to do in the coming days. Bagging the title of Miss Nepal does not complete my success. Instead, the crown has added more responsibilities to me. The crown I won represents all other participants and the entire nation as I will be representing Nepal in the international platform of Miss World being held next year."
Yet, Priyanka Rani Joshi is determined to get success in the upcoming Miss World event and shares, "There are several titles in Miss World and I am hoping to win at least one title for Nepal. "
Dedicated to the dream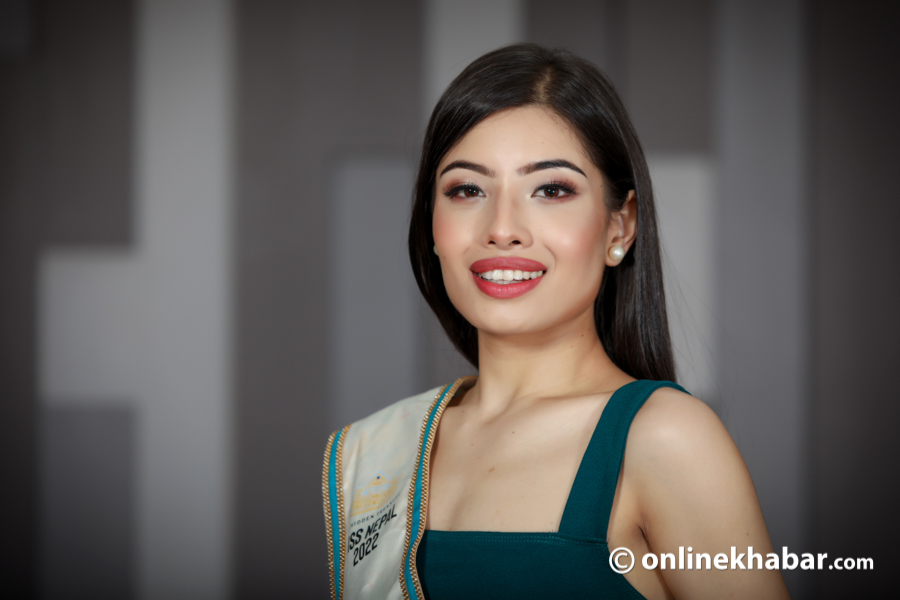 Being realistic, Joshi has thought of presenting herself strongly mainly in three categories in the next edition of Miss World and winning the titles. First, the title of Beauty with the Purpose, second Top Model and eventually, the main title itself.
"Besides Beauty with the Purpose, there is also a title of Top Model, in which costumes and catwalk will be judged. Through these two titles, there are chances for me to get to the top 10 positions in the competition," says Joshi. "I will try my best in these two categories."
Priyanka Rani Joshi has been working hard on her preparation mentally and physically for the Miss World pageant—be it for talent and sports rounds or strengthening herself in current affairs. "It is very important to be prepared mentally and physically for such a big platform," says Joshi.
So far, except for Ishani Shrestha and Shrinkhala Khatiwada, no other Nepali has achieved any title in Miss World. Both the participants won the title of Beauty with the Purpose. Khatiwada also won the Miss Multimedia Award, which placed her directly in the top 30 of Miss World 2018.
Now, Priyanka Rani Joshi wants to add her name to the list. For the title of Beauty with the Purpose, Joshi wants to travel to different places in the country, specifically the rural part and wants to work on the issue that is less explored.
"Nepal has so many issues that haven't been explored and I want to identify them and work on them," says Joshi.
The Miss Nepal experience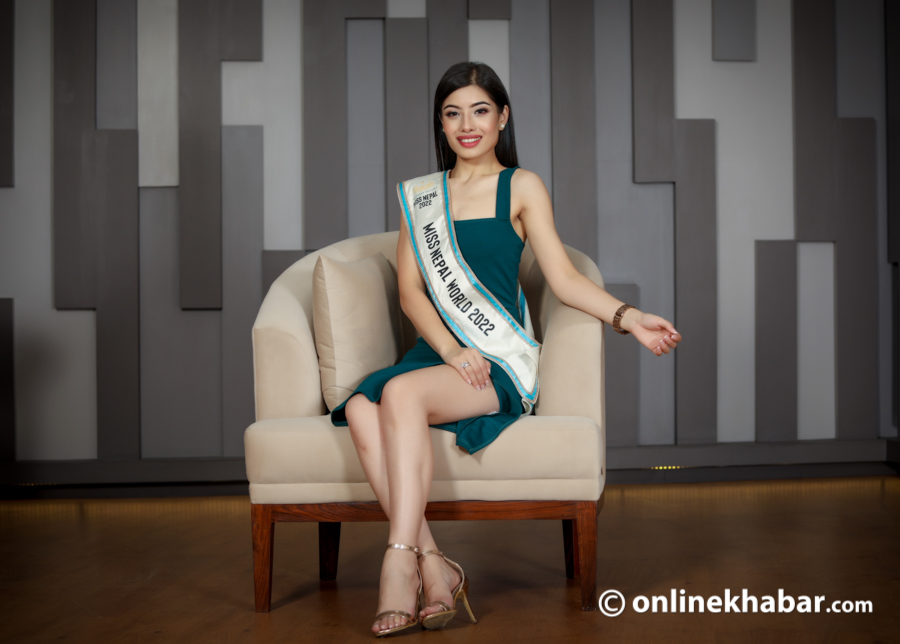 Priyanka Rani Joshi gives credit to her hard work and determination for the recently achieved success. Furthermore, she believes it was her luck as well that made everything possible.
"If only one per cent of the luck had not favoured me that day, I could not have won the title," she says. Joshi believes these factors will help her in Miss World as well. She has also done an internship in media, and she considers it an additional asset for the international pageant.
The 24-year-old lady, who pursued a bachelor's degree in journalism and English literature, decided to take part in Miss Nepal after realising its power and potential.
"Miss Nepal provides the platform, which can make a big difference in one participant's life. It gives her growth, leading her to reach another level in her life if she could utilise the opportunities this platform offers," says Priyanka Rani Joshi. "I am well aware of the opportunities that it can create for its participants."
She further says Miss Nepal is also an opportunity to travel to other countries representing one's own country. Similarly, it also creates the identity of an individual.
"With that, Miss Nepal is also a kind of platform where people from different sectors come to showcase their talent."
---