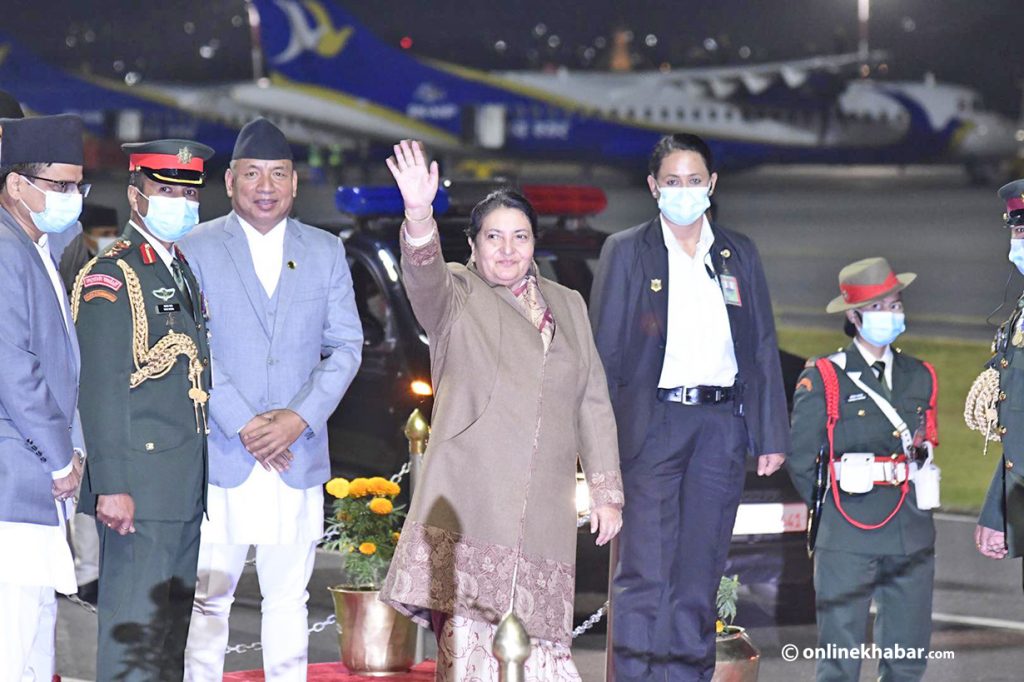 Kathmandu, November 8
President Bidya Devi Bhandari left Kathmandu on Monday evening to attend the Reykjavík Global Forum – Women Leaders in Iceland. President Bhandari is scheduled to receive an award there.
The event to be attended by scores of female political leaders from across the world is being held from Tuesday to Thursday. The event is co-hosted by Women Political Leaders (WPL), the Government of Iceland, and the Parliament of Iceland.
Initiated in 2018, the forum is an annual event convening women leaders across the sectors, including politics, business, civil society, academia, arts and media. It is a platform to deliberate on the best practices for gender equality, empowerment and women's leadership.
The meeting is awarding President Bhandari with the WPL Trailblazer Award. She is also expected to address the event.
Vice-President Nanda Bahadur Pun and National Assembly Chairman Ganesh Prasad Timilsina saw off the president at the Tribhuvan International Airport on Monday.
The Ministry of Foreign Affairs says Bhandari will return home on Saturday.