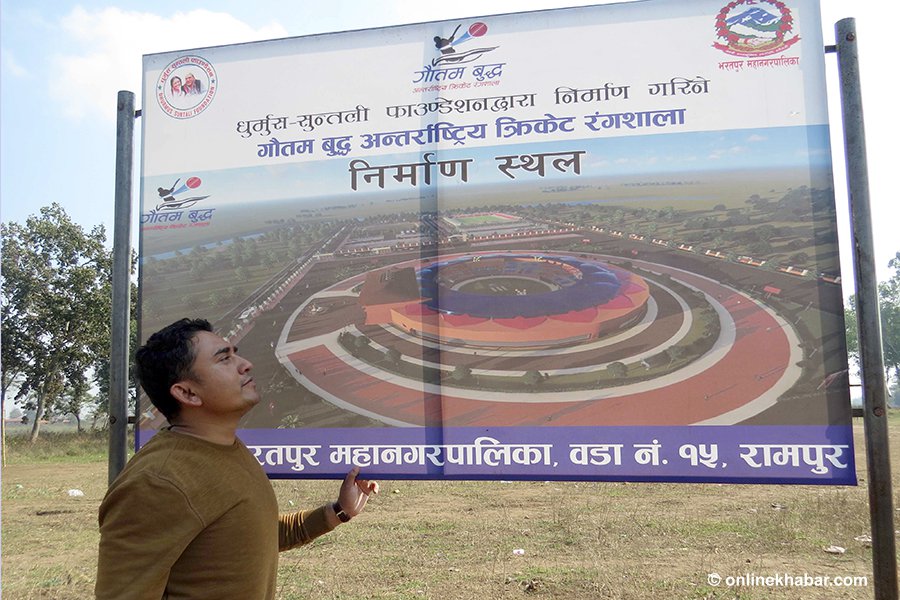 Chitwan, March 4
Dhurmus Suntali Foundation, a charity established by popular comedian duo Sitaram Kattel 'Dhurmus' and Kunjana Ghimire 'Suntali', has begun preliminary works to construct an international cricket stadium in Bharatpur of Chitwan district.
The organisation has already signed an agreement with the Bharatpur Metropolitan City, agreeing to construct the Gautam Buddha International Cricket Stadium within next two and half years.
Though the foundation stone for the project is yet to be laid, preliminary tasks like constructing compound walls and the site office have begun. Dhurmus himself is supervising the activities.
On Sunday afternoon, Dhurmus also worked with the workers so as to motivate them.
Meanwhile, locals have also expressed their readiness to contribute to the project in whatever way they can.