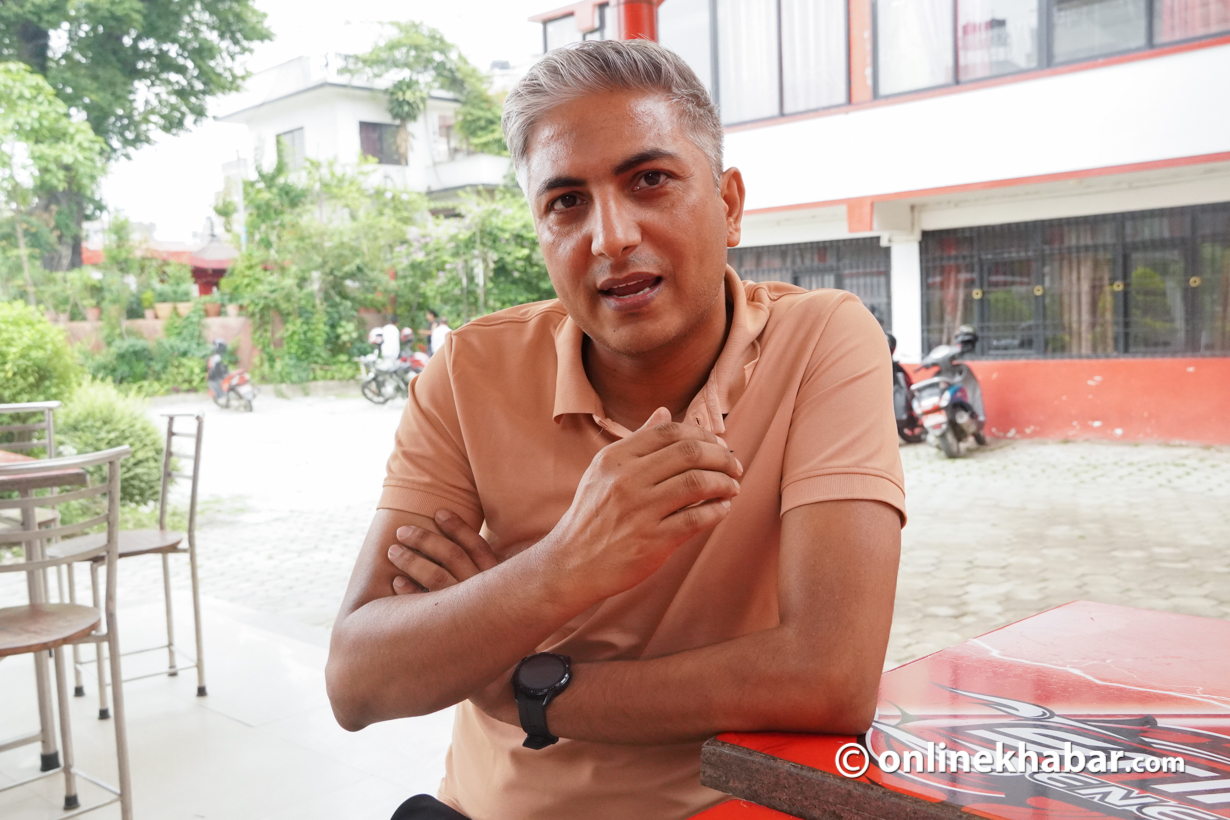 Until a few years ago, Prajeet K Timalsina used to believe that TikTok was a "useless" app, meant just for teenagers. But, for the past three years, he has been embracing it so much so that TikTok has shaped his identity.
The realisation hit him when one of the students from SAP Institute secretly took a video of him teaching statistics to MBS first-year students and posted it on TikTok. Overnight, the video earned thousands of likes, which multiplied to over one million in the next three days. "The comments in the clip surprised me," he recalls.
Those amazing comments from hundreds of people allured Prajeet K Timalsina to be more active on TikTok. Consequently, he might be teaching a few dozen students every day in Kathmandu, but his short clips, full of humour and practical shortcuts, have reached millions of management students and other netizens across the world.
The TikTok teacher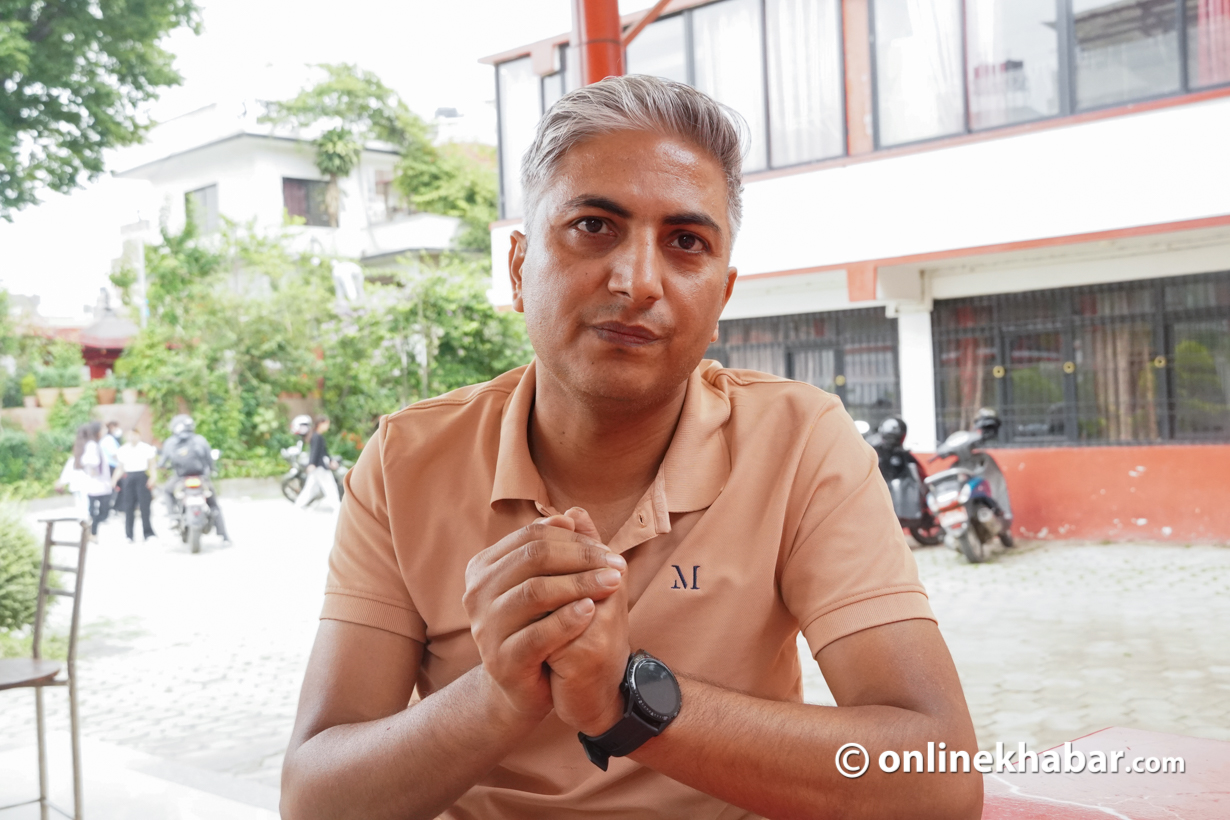 Prajeet K Timalsina teaches at many places in Kathmandu. His regular classes at SAP Institute are recorded and shared on the app. The institute has recognised the value of its videos and hence has assigned one of its employees to handle its TikTok account.
And, Timalsina says he is happy with this. He says he also receives equally encouraging comments on YouTube also, which motivate him to do better every day.
Besides public feedback, Prajeet K Timalsina also gets personal messages that praise his teaching methodology and he also gets requests from the viewers asking him to teach specific chapters.
For instance, one of his subscribers on YouTube comments that his insights and teachings have been helpful to him (subscriber). "I found your insights and explanations to be extremely helpful in understanding complex statistical concepts," reads the message.
He says that digital spaces like TikTok have completely changed the approach to pedagogy.
Prajeet K Timalsina understands that he is popular because of his teaching style. He teaches using jokes and drawings that the students find attractive. Likewise, he also alludes to literature and current affairs in his classes.
"Adding these things while teaching makes the subject entertaining and relevant," he says. "Every teacher has knowledge but delivering that knowledge smartly to make students understand easily is the real art."
All of his videos are filmed during his regular physical and virtual classes. None of them are made with the motive to upload on TikTok.
From physical to virtual
Prajeet K Timalsina of Kalaiya, Bara, southern Nepal, always harboured an aspiration to become a teacher. With unwavering dedication, Timalsina has successfully pursued his dream and for the past 19 years, he has been in the teaching profession.
He had never thought the medium to teach would change in such a drastic way. However, he is enjoying being featured on several TikTok accounts these days.
According to him, both the classes, physical and virtual, have their own significance. "In the physical class, we can immediately interact with students and in the virtual class, we can get connected to hundreds of people from various parts at once," he says, "There are many students from far-flung areas like Darchula, Rukum and Dailekh who are watching my video and learning through it."
Kathmandu's management students recognise Prajeet K Timalsina as an expert in statistics, research methodology, production and operations management. Earlier, when he was not on TikTok, he was known only among his regular students who would attend his classes but now things have changed.
About the use of video-sharing platforms, he says, "I thought it is helpful for those who do not attend my regular class. However, even my regular students watch my virtual classes, which are posted on TikTok and YouTube, and I find it effective."
Challenging job
While the video-sharing app is making Prajeet K Timalsina popular and happy, he also has to deal with the challenges that come with using such a platform.
"The major challenge is a lack of two-way communication, due to which the curiosities or questions of students can't be addressed immediately," he says, "Addressing their questions untimely can be irrelevant or ineffective."
To overcome this challenge, he requests all the teachers to teach in such a way that the students do not need to raise any questions.
"A blow-by-blow description should be given to the students," he adds. According to him, the students should be taught from the start irrespective of their level.
He says, "I usually tell my students to come to class by 'being zero' and leave the class by becoming 'a hundred'."