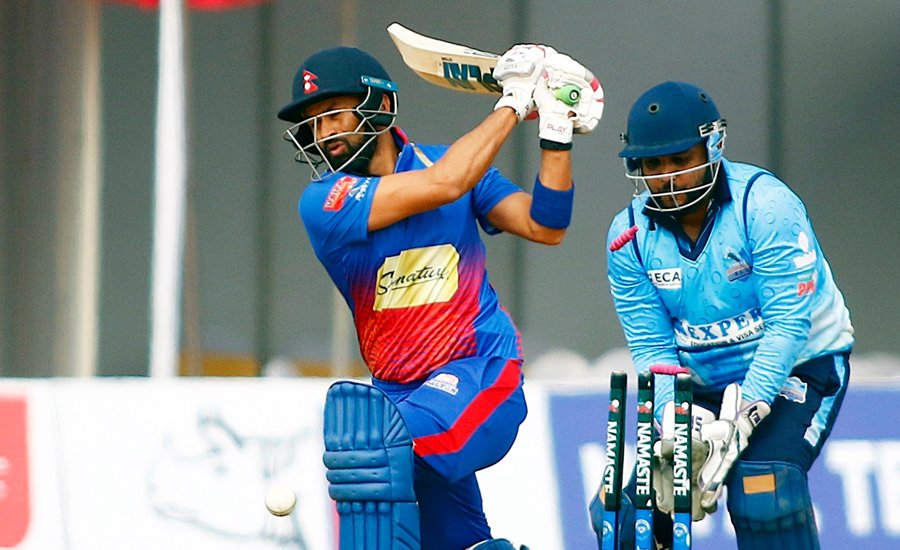 Pokhara, December 23
Defending champions of Pokhara Premier League, Pokhara Paltan, have crashed out of the second edition of the tournament at the group state. The team just won a match at the stage while losing four others.
In their last match on Monday, Dhangadhi Blues defeated Pokhara Paltan by five wickets. In the first innings, the Paltan won the toss and chose to bat. However, they could only score a total of meagre 79 runs.
For Pokhara, Ashif Sheikh scored 32 runs whereas Binod Bhandari made 12. Other batsmen could not make any double-digit score. On the opponent's side, Anil Kharel took the highest of three wickets at the cost of 15 runs. Deepak Puniya, Kamal Singh Airee and Sagar Dhakal took two wickets each.
In the second innings, the winners lost five wickets in achieving the 80-run target. Puniya contributed the highest of 25 runs.