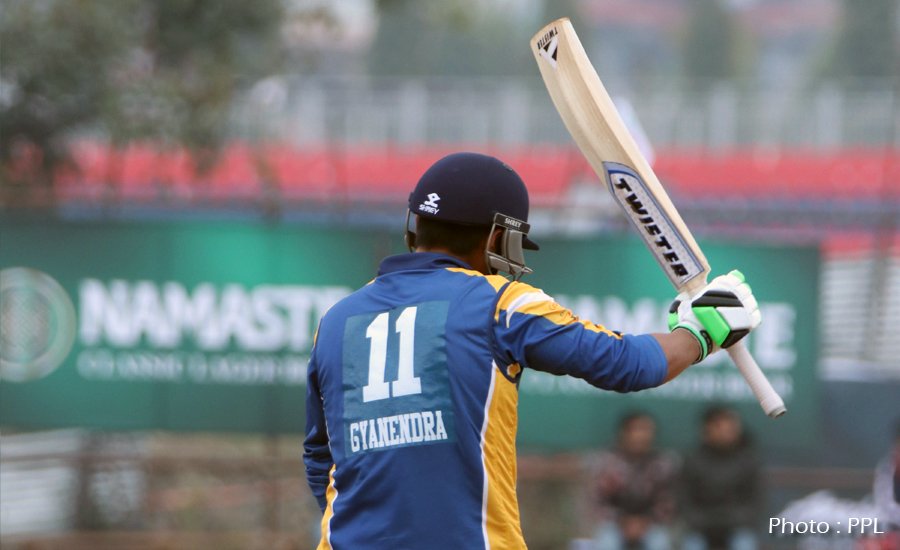 Kathmandu, December 18
The captain of Nepal's national cricket team, Gyanendra Malla, has set a record of the fastest century in the domestic cricket history of the country.
Malla, captaining Kathmandu Golden Warriors against Dhangadhi Blues during a Pokhara Premier League match on Wednesday, scored 100 runs in just 37 balls. Besides being the fastest recorded century of the domestic cricket, it is also the first century in this edition of the league.
Malla had scored eight sixes and nine fours. However, he was immediately sent out by Kamal Singh Airee.
In the first innings of the match today, Malla's team scored a total of 185 runs. They were defeated in the previous two matches.