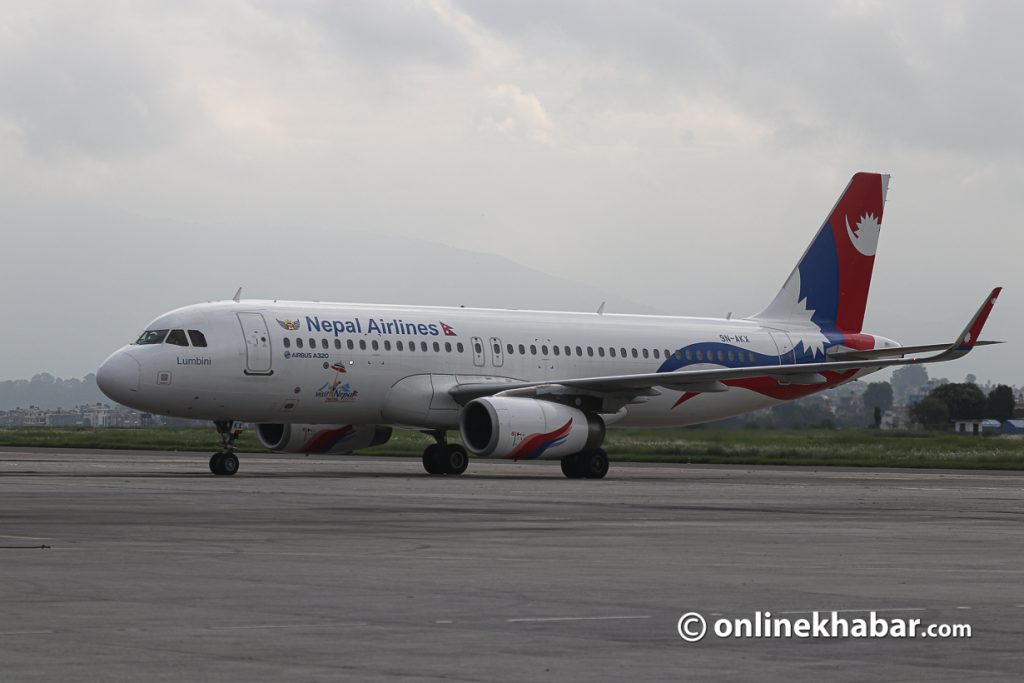 Kathmandu, October 2
The Nepal Airlines Corporation (NAC) Reforms Recommendation Committee has suggested that more capital should be invested to make the national flag carrier more competitive.
The Committee led by former Governor of Nepal Rastra Bank (NRB) Dipendra Bahadur Chhetri submitted its report to the Minister for Culture, Tourism and Civil Aviation Sudan Kirati on Sunday stating that additional capital should be invested for the elevation of the NAC.
CA Piyus Anand, Captain Om Gurung, Tikaram Rai and Sahara Neupane were the members of the Chhetri-led five-member committee.
"Evidence is there that the concerned governments provide capital to the international airline companies in need in special circumstances. Considering this fact, the government should take the state-owned airline company in a competitive state by investing additional capital amid other competitors," reads the report.
Currently, the NAC is reeling under a serious crisis with a negative net worth of Rs 4.9 billion till the fiscal year 2022/23.
The total loan of the NAC stands at Rs 48.3 billion. The report has pointed out that the NAC should explore ways to receive concessional loans and increase its business to reduce its loans.
Likewise, the committee has recommended that the Chief Executive of the NAC should be appointed through an open competition by a committee under the leadership of the National Planning Commission vice-chair.
Likewise, management contract is also suggested to embrace modern management system.
Furthermore, the committee has recommended that the NAC be run in a company model by welcoming a strategic partner.