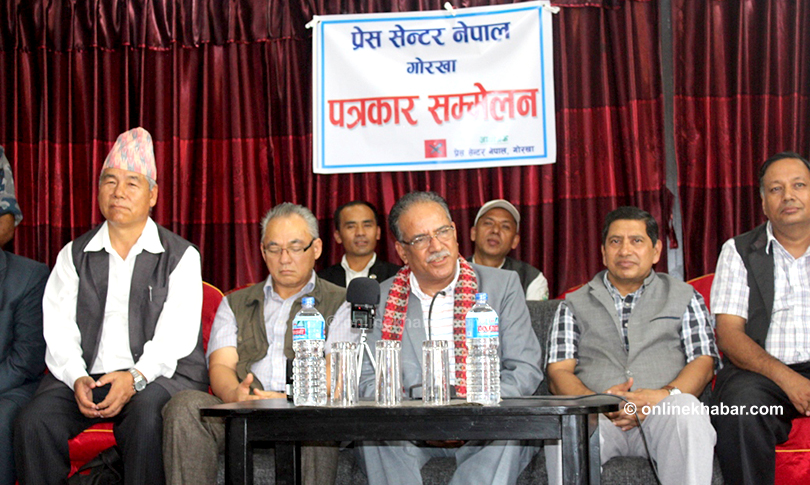 Gorkha, September 20
CPN-Maoist Centre Chairman Pushpa Kamal Dahal says his party can form alliance with any party, except the Naya Shakti Party Nepal led by former Prime Minister Baburam Bhattarai, for upcoming provincial and federal parliamentary polls.
"We partnered with various parties as per our convenience in various phases of local level elections," Dahal said while addressing journalists in the headquarters of Bhattarai's Gorkha district, "In coming elections as well, we will form alliance for our convenience. But, we will not partner with Baburamji's party."
"Baburamji ran away further when I told him we needed to get united," Dahal commented about his former comrade, adding there was no point in himself, Bhattarai, Mohan Baidya and Netra Bikram Chand 'Biplav' leading different parties.
Meanwhile, he reiterated that he would contest from Chitwan district in the upcoming parliamentary elections.
Dahal was in Gorkha to train his cadres on preparing election strategies.