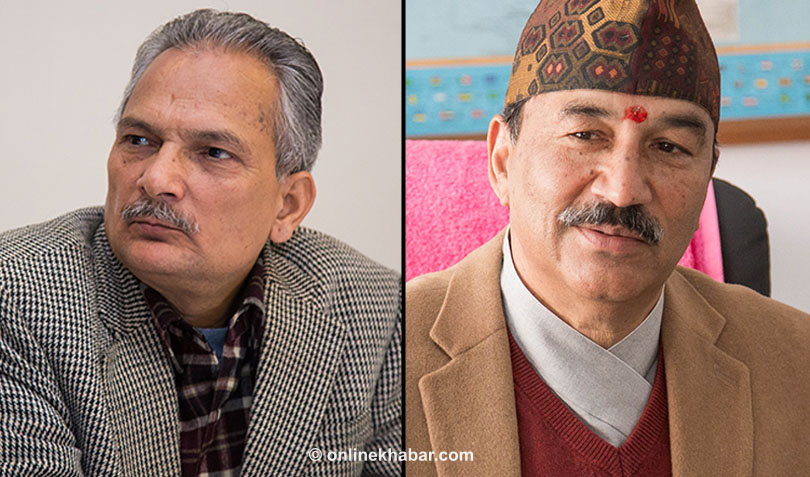 Kathmandu, November 20
The Rastriya Prajatantra Party and the Naya Shakti Party Nepal have agreed to support each-other's chairman for the House of Representatives elections to be held on November 26 and December 7.
According to an agreement forged between the two parties, the RPP will support Naya Shakti Chief Baburam Bhattarai in Gorkha-2 whereas the Naya Shakti will support RPP Chairman Kamal Thapa in Makawanpur-1.
The Bhattarai-led party had fielded its leader Prahlad Lamichhane against Thapa in Makawanpur. But now, he will withdraw the candidacy to extend support to Thapa, the two parties have agreed.
Both the leaders have already received the assurance of support from the Nepali Congress in their respective constituencies.