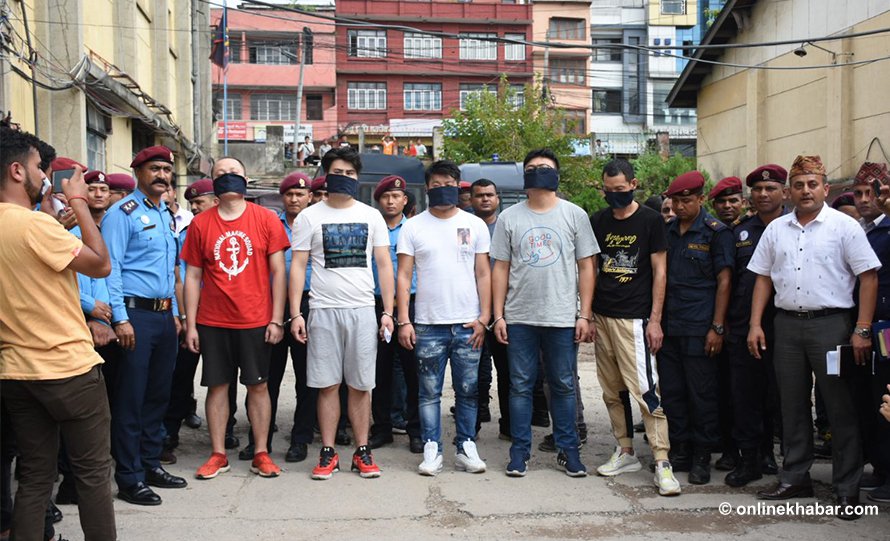 Kathmandu, September 1
Nepal Police on Sunday made public five Chinese nationals who were accused of stealing money from a Nabil Bank ATM in Darbarmarga of Kathmandu.
Police had arrested one of them while he was stealing money from the machine on Saturday evening. Based on his statement, police arrested four others from the hotel they were staying at.
Police also confiscated Rs 12.64 million and some foreign currencies from them.
Meanwhile, the Nepal Rastra Bank has reported a loss of Rs 16.85 million from the banking system. However, the public's deposit is safe, according to the central bank.