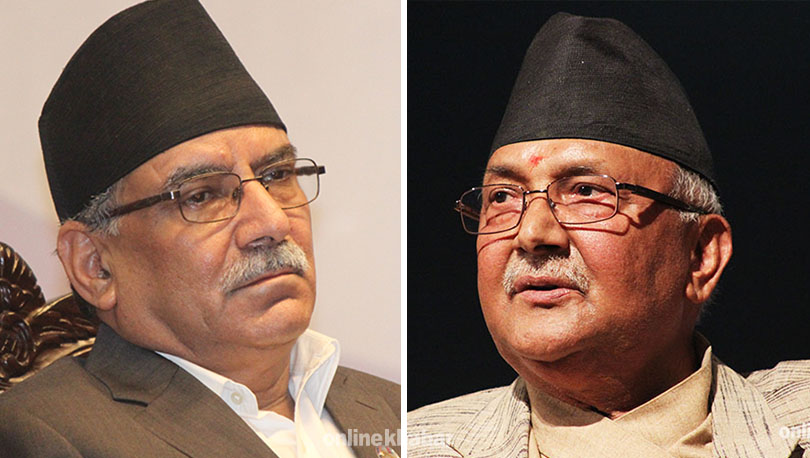 Kathmandu, January 8
Nepal's political parties continued discussions on Sunday to try to reach a deal on the government-sponsored bill to amend the new constitution.
Premier Prachanda and the main opposition leader KP Oli held discussions behind closed doors at the Parliament building in Kathmandu's New Baneshwor.
According to sources, the Prime Minister urged Oli to stop disrupting House proceedings and allow the government to table the amendment bill.
However, Oli, who had earlier indicated that House proceedings would resume on Sunday, was adamant that the government withdraw the bill, as it was against national interests.
This comes a day after PM Prachanda held that the amendment bill to address the demands of the Madheshi Morcha will be tabled in Parliament on Sunday, and the UML would allow the government to do so.
The UML has been disrupting Parliament proceedings over the bill since the first week of December.