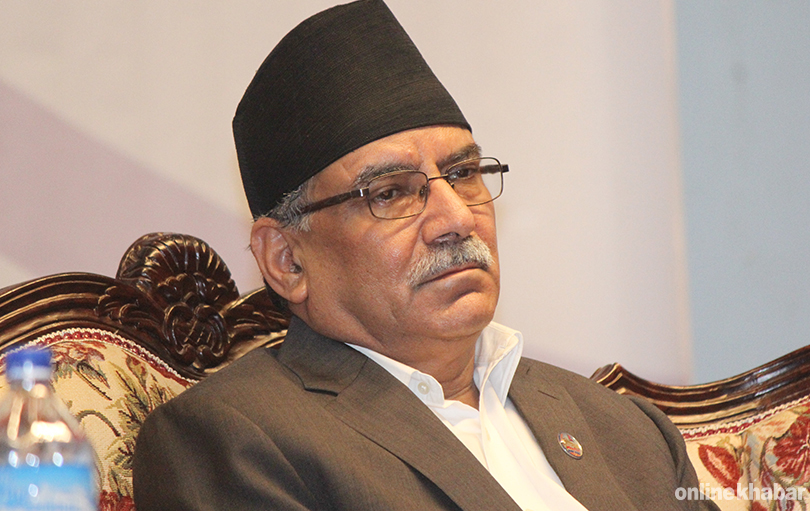 Kathmandu, October 26
Prime Minister Pushpa Kamal Dahal 'Prachanda' acknowledged on Wednesday that there are people, who do not like him running the country. PM claimed that relations between Nepal, India and China are moving in a positive direction.
Prachanda was speaking to a delegation from CPN-Maoist Centre (Parbat).
He said: These people think they do not have a future till Prachanda is around. That's why they are portraying steps taken in the interest of Nepal as wrong.
Prachanda said: The government under my leadership is working to transform Nepal as a dynamic bridge between India and China. This is in the interest of friendly relations between China and India, and will also contribute to development of Nepal. In the context of Nepal, this is no mean feat. It is epoch-making and historic achievement.
According to PM, his government is trying to implement the Constitution by conducting elections.
He said: Local Level Restructuring Commission is giving its report soon. We are in the final stage of preparations for Constitution amendment. Disputes are going down, an enabling environment is developing for political understanding.
Prachanda added: After Constitution amendment, the government will announce the date for polls. The government is fully accountable for implementation of the Constitution.
According to Prachanda's Private Secretariat, Prachanda pledge to address problems facing Parbat.