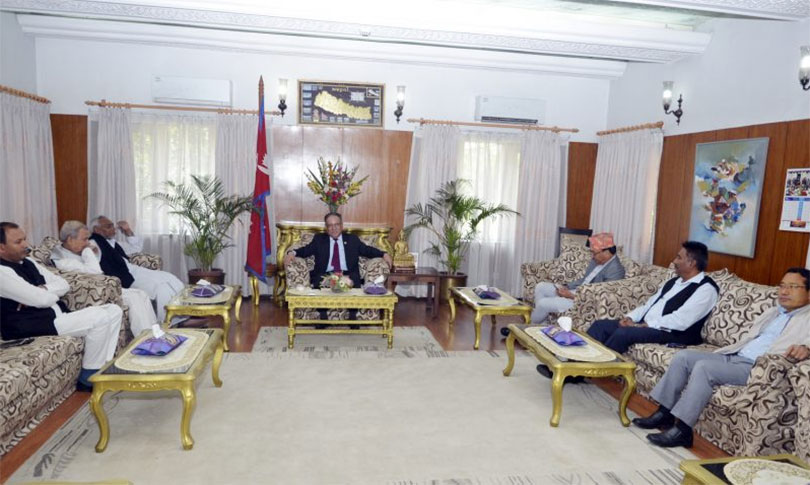 Kathmandu, April 27
Prime Minister Pushpa Kamal Dahal and leaders of agitating Federal Alliance have agreed to make a decision at the central level about the number of local bodies in Madhesh.
After the main opposition, CPN-UML, protested the government's decision to seek recommendations from concerned districts about the number, the two sides agreed to finalise the issue at the central level with the consent of UML, the Alliance leader Sharad Singh Bhandari informed Onlinkhabar.
The understanding was made during a meeting held among PM Dahal, Deputy Prime Minister and Minister for Federal Affairs and Local Development Kamal Thapa and leaders of the Alliance at the PM's residence in Baluwatar today.
Earlier, the government had sent a circular to 11 Terai districts including Bara, Parsa, Rautahat, Sarlahi, Mahottari, Dhanusha, Saptari, Siraha, Kapilbastu, Rupandehi and Nawalparasi asking the District Coordination Committees to recommend the new local level structure. The circular, however, was withdrawn after the main opposition obstructed Parliament meeting in protest.
The government is planning to revise the number of local bodies in Terai in line with an agreement signed with the agitating parties on Saturday.