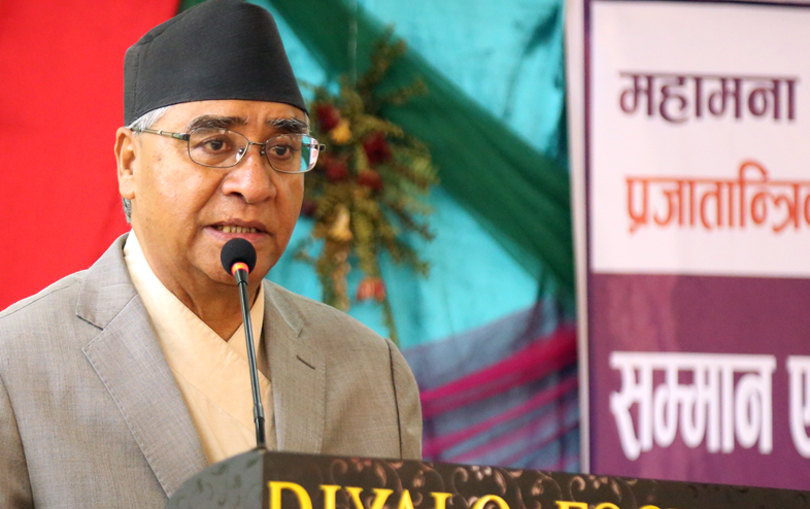 Lalitpur, October 20
Prime Minister and Nepali Congress President Sher Bahadur Deuba has urged all political parties to participate in the elections of federal House of Representatives and State Assemblies.
Inaugurating a cultural rally organised by Nepal Sambat 1138 Organising Committee here today, Prime Minister Deuba said that the constitution would be fully implementation after both the elections.
He said that Nepal Sambat should be celebrated by all people, not only by Newars as the state has already given recognition to Nepal Sambat as a national calendar system.
Similarly, Committee Chairperson Suwarna Man Amatya, stressed the need of celebrating Nepal Sambat as a national festival.
On the occasion, PM Deuba released a calendar published by Sikarmi Samaj. PM Deuba also garlanded the statue of Shankhadhar Sakhwa, who propounded Nepal Sambat.
The rally that started from Mangalbazaar passed through Sundhara, Bakubahal, Purnachandi, Pulchok and Kumbheshwor and concluded after reaching the same place.
RSS