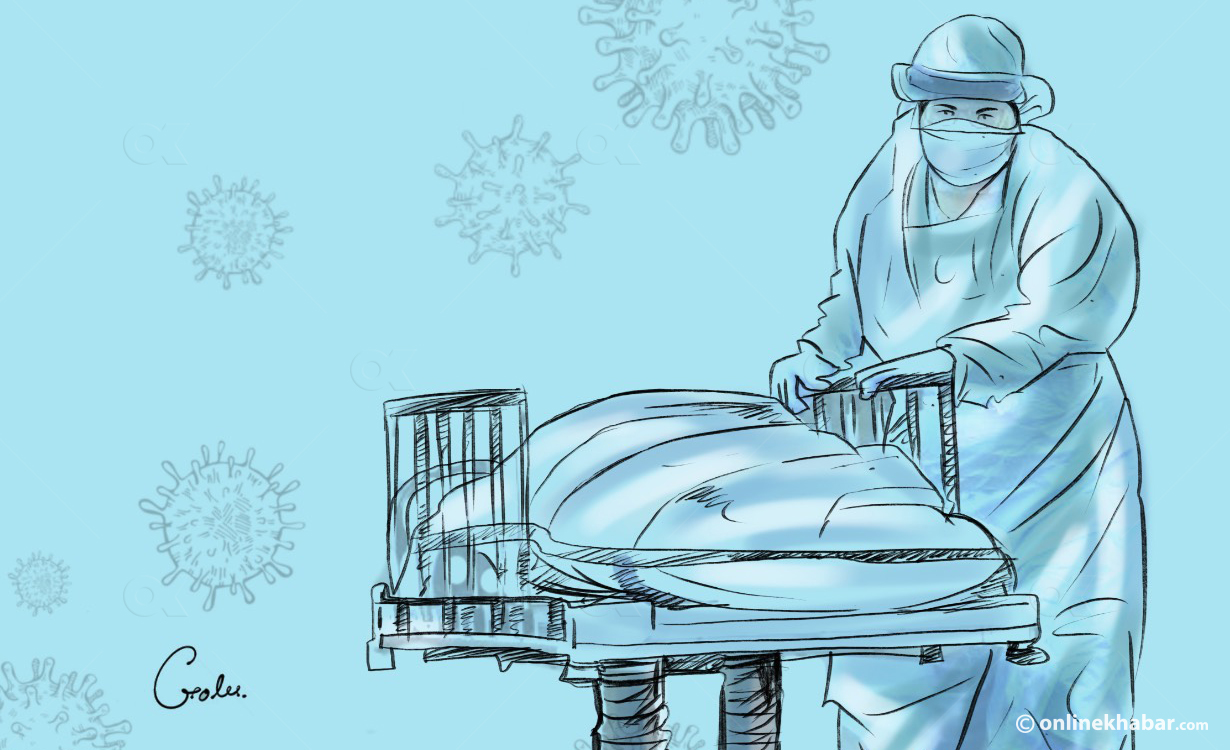 Butwal, August 27
A plasma therapy done for a Covid-19 patient in Butwal has failed to save her.
The 70-year-old woman from Janaki Nagar, Tilottama municipality-2 of Rupandehi, died at 10:30 am today, informs Dr Sudarshan Thapa, the Covid-19 focal person at Covid-19 Special Hospital.
Dr Sajan Shrestha who had recently recovered from the coronavirus infection had donated his blood plasma for her.
The woman was admitted to the hospital on August 15, four days after the confirmation of her infection. She was on a ventilator for the past four days. She was also suffering from hypertension.
Plasma therapy is a medical process of removing a plasma with antibodies against a virus from the person who has combatted the virus and giving it to the second person to help him/her fight the disease. Various other countries have also used their method in the Covid-19 response. In Nepal, Tribhuvan University Teaching Hospital, for the first time, had successfully used it earlier this month.