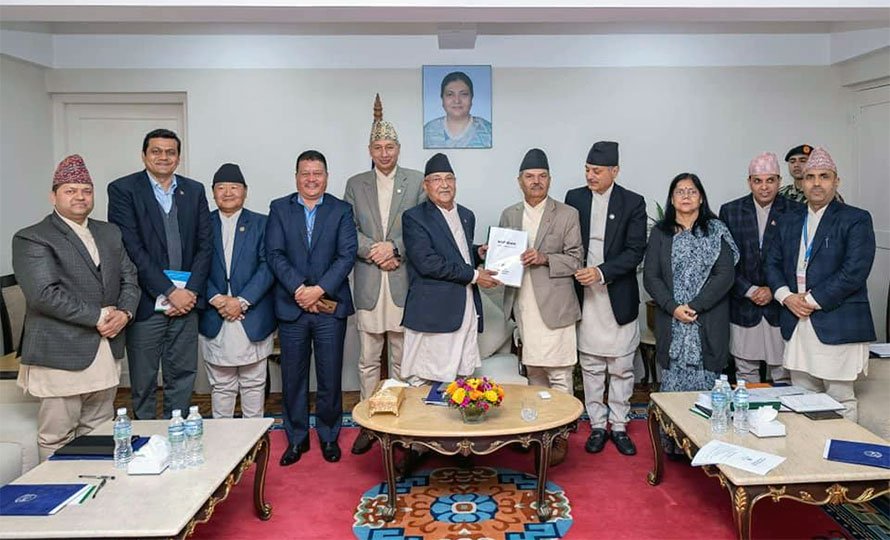 Kathmandu, March 2
A full meeting of the National Planning Commission on Monday endorsed the 15th periodic plan for the fiscal year 2019/20 to 2024/25. The apex planning body has already endorsed its approach paper.
A meeting of the commission officials was held at the prime minister's official residence in Baluwatar this morning. The prime minister heads the commission.
The commission's vice-chairman Pushpa Raj Kandel informed journalists after the meeting that the commission had finalised the plan based on the approach paper. Kandel also informed that the meeting discussed indicators of poverty, unemployment, prosperity, and happiness among others.
The commission is yet to finalise the final document of the plan and that will be ready soon based on the feedback of Prime Minister KP Sharma Oli and Finance Minister Yuba Raj Khatiwada, according to him.
The 15th plan also includes a 25-year vision of 'Prosperous Nepal: Happy Nepali' and commitments of coordination among federal, provincial and local levels for the implementation of the constitution.