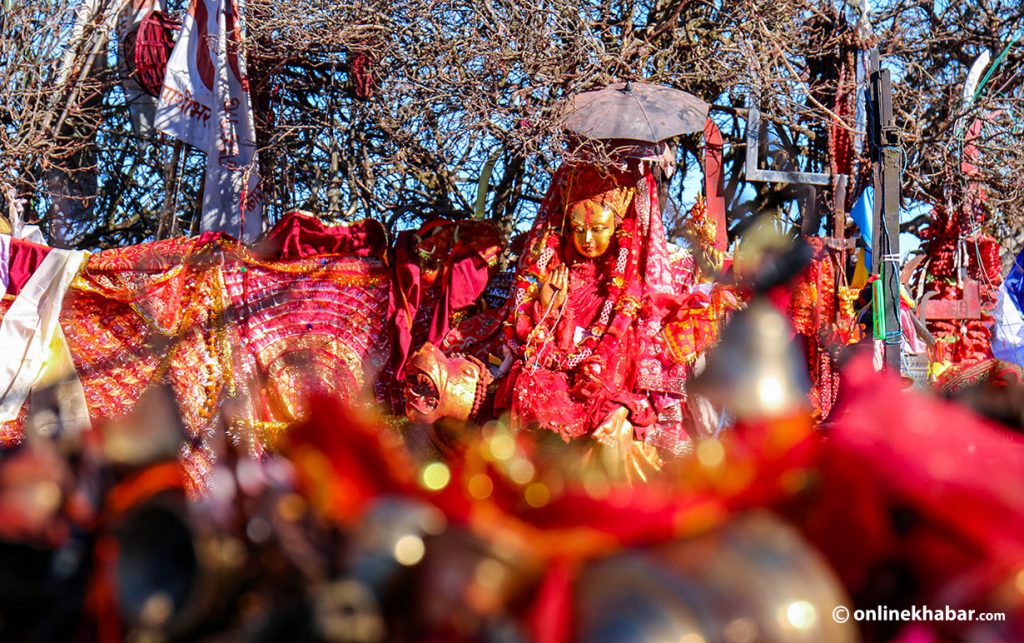 Phungling, August 22
The Pathibhara tourism festival will take place in Taplejung on September 27-29 with the aim to expose religious and tourism destinations in the district.
Pathibhara in northeastern Nepal is a popular destination for pilgrims and tourists in Nepal.
As a part of the festival, a marathon will also be organised. The race that begins from Tokmedanda of the district headquarters, Phungling, goes through the top of the Pathibhara temple situated 3,794 meters above sea level before concluding at Tokme, says Taranath Ghimire, the chairperson of the organising committee.
An agriculture fair will also be organised wherein agricultural, industrial handicrafts, and local food items will be put on display.
Visitors can take part in interactions related to tourism promotion, and enjoy paragliding, rock climbing and cycling. They can view the Phungphunge waterfall.
The cost for the festival is estimated to be approximately Rs 6.5 million.