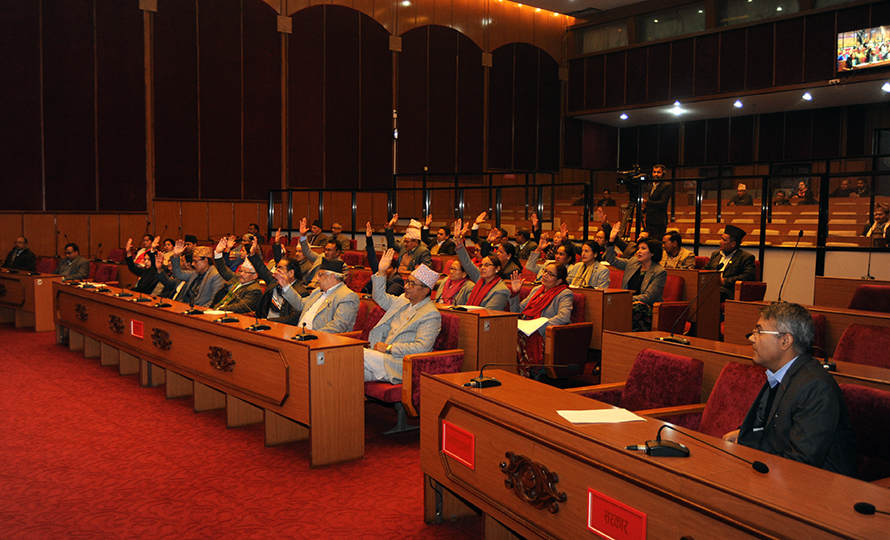 Kathmandu, November 3
A special parliamentary committee commissioned by the National Assembly has recommended the number of ministries in federal and provincial governments be reduced.
The Federalism Implementation Study and Monitoring Special Committee has concluded that the federal government should have up to 15 ministries and the provincial one should have up to five ministries.
The committee submitted its report to National Assembly Chairman Ganesh Timilsina on Wednesday.
As increasing administrative costs have made people lower their trust in federalism, it is necessary to reduce the numbers, according to the committee.
The parliamentary committee says the government needs to introduce a bill to amend the constitution to limit the number of ministries. The constitution allows the federal prime minister to expand his/her cabinet to 25 members whereas provincial chief ministers are allowed to expand their cabinets to up to 20 per cent of the respective provincial assembly.
The panel has suggested the size of the provincial cabinet should be less than 10 per cent of the provincial assembly members.