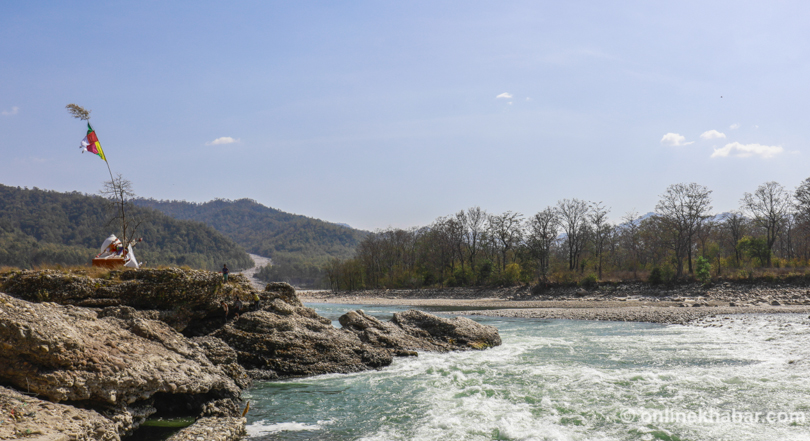 Western Nepal is home to the remotest of settlements in the country. Its waters are pristine and the forests lush green, almost everything here is in its natural state.
On the banks of the mighty Mahakali in Dadeldhura district of the far-west lies the Parashuram Dham, considered the holiest of shrines on Nepal's western frontier. The shrine features on various religious scriptures such as the Manasa section of the Skanda Purana. It says the sixth incarnation of Vishnu, as a form of penance, organised a yagya (sacrifice ceremony) here after slaughtering the members of the Kshetriyas of Haihya lineage.
Legend has it that Yudhishthira also organised a similar ceremony here and built a Dharma Dwar (gate to right conduct).
A big fair is organised at the shrine on Maghe Sankranti (winter solstice), every year. The shire is also the place where the Rangun from the Mahabharat range, the Shyama from Manasarovar, the Sarayu and the Mahakali rivers meet.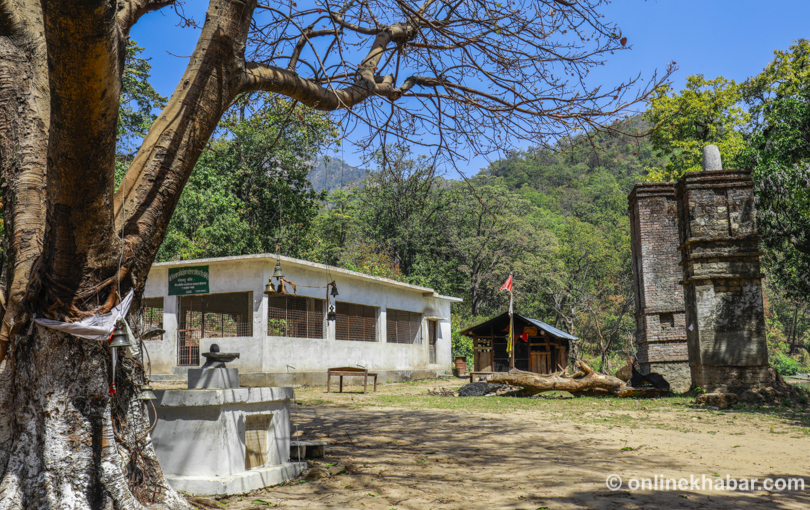 On the occasion of Maghe Sankranti, 22 deities from Dadeldhura and Doti are brought here for a holy dip, according to the tradition. Devotees throng the place for a holy dip on Maghe Sankranti and on full moon nights, new moon days on days of the eclipse.
Getting there:
Parashuram Dham is just 30 kilometres away from Daiji of East-West Highway. However, a ride to the place takes around two hours from Daiji. On the way, you can spend some time at the Betkot Lake, which has been an attraction for visitors and picnickers of late.