Recently launched Paraal ko Aago, as a short film, is not only interesting but also thoughtful.
Four male and two female characters are having snacks and drinks in a small gathering. One of the male characters (Arpan Tamang), also a host of the gathering, is talking about the role of a woman in society. For him, women are only responsible for household chores and men for earning money. As the conversation is taking place, another male character compliments the fit body of his (Tamang's) wife, played by Isha Thapa, also a writer of the film. This offends him.
As all the friends leave the house after ending the gathering, Tamang shouts at her wife for wearing a casual dress instead of a traditional one. He also blames her for not wearing sindur, a traditional vermilion red or orange-red coloured cosmetic powder, pote, a string of beads usually worn by married women in the Hindu culture. When the wife confronts his narrow mindset, he attacks her. She sustains bruises over her face. Their son, Simon, played by Saugat Bohora, is watching all these incidents silently.
This is how the short film Paraal Ko Aago, directed by Nimesh Shrestha, begins. The 11-minute short movie depicts domestic violence and how it affects the mindset of a child, giving food for thought to every socially conscious Nepali. Whereas the name is sourced from a Nepali idiom that means a fight between a husband and a wife is solved as quickly as it emerges, the film tries to question the notion.
The problem exposed well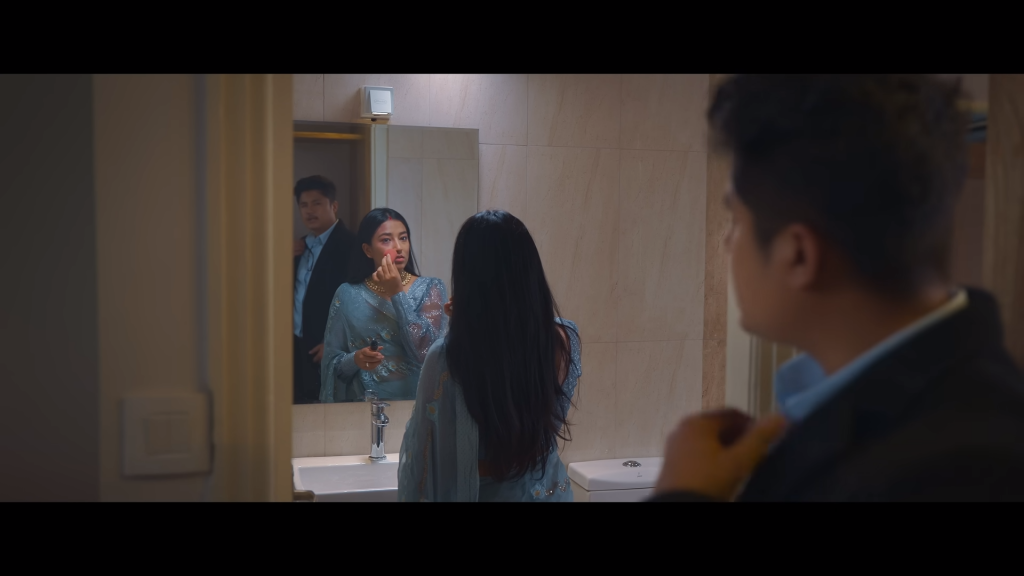 Domestic violence is still one of the most prevalent social problems in Nepali society. Each day, several cases of domestic violence take place in the country. Whereas police say the number of cases of violence against women, mostly within the home, is on the rise, several NGOs have also developed their own systems that are filled with complaints galore.
Paraal ko Aago can be relevant to all those who have been subjected to or inflicted domestic violence. Despite facing humiliation and torture in the house, the wife character presents herself normally in social gatherings. She covers the bruises inflicted by the husband with makeup and is seen talking and smiling with everyone at the functions as if nothing has happened to her. With good acting, the artist has been able to hide her real face as she hides her real pain in the story.
Although the male character is essentially villainous, anyone watching Paraal ko Aago praises his acting skills too. While his arrogant attitude makes you angry when he discourteously asks the wife to add more sindur before visiting a friend's wedding anniversary event, you realise you feel this anger just because of his natural acting skills.
The shots by Prabin Khadka are well cinematographed. Likewise, the team has also worked well on lights as a means of symbolism. For instance, when a wife character finds out about an extramarital affair involving her husband, both the characters are seen having an argument under the red light, symbolising the tension.
Causes and consequences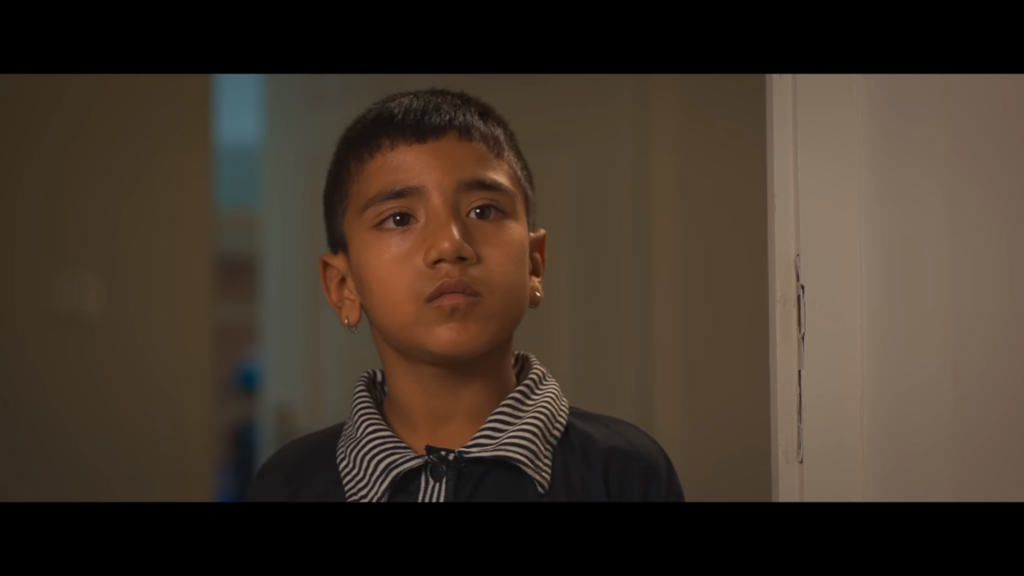 The most important thing that Paraal ko Aago is that it has focused on is the consequence of inflicting domestic violence in front of a child. It shows how negatively the child gets affected by such activity inside the house. Everyone, especially parents with adolescent children, is recommended to watch this film.
Movies with such a sensitive theme are rarely made in Nepal. But, the makers of Paraal Ko Aago have done a wonderful job by bringing out less discussed (although probably because they were funded by some NGOs). It is desirable that the future needs more such films.
Women in Nepali society are still considered someone who must tolerate all kinds of humiliation and violence by their husbands and save the relationship. Likewise, another stereotypical belief is that women should always think of society's response before proceeding with anything like divorce. Such belief is not just making women's life terrible but it is also stopping them from leading a happy life as exposed in Paraal ko Aago.
Overall, everything about Paraal ko Aago is good; one can have a fine time watching it thanks to its message.
Watch the movie: