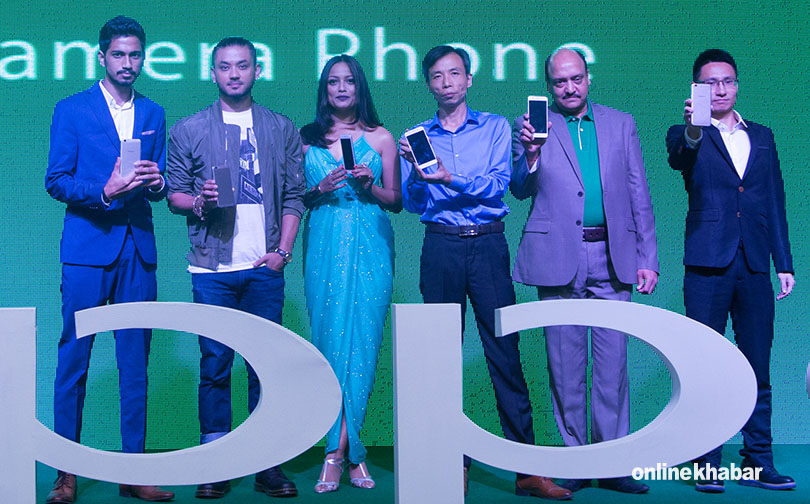 Kathmandu. September 13
World-renowned OPPO smartphones are now available in Nepal. The brand, described as the world's fourth largest, was launched in Nepal amid a programme on Monday.
OPPO's three models F1s, A-37 and Neo-7 is now available in the market, says the company, which has appointed Telecell as its authorised retailer for the country.
OPPO shipped 22.6 million smartphones in the April-June quarter, a 136.6 percent increase from a year ago, data from research company International Data Corporation (IDC) shows. Based on the latest IDC numbers, OPPO held a global market share of 6.6 percent at the end of the second quarter, making it the fourth-largest smartphone vendor in the world, ahead of famed brands Xiaomi, and Lenovo, which owns Motorola.
The company attributes its products' quality, design, marketing strategy and price for its success in the global market. OPPO comes to Nepal after making its presence felt in countries such as Indonesia and Bangladesh and India, where its F1s, A 37 and A 33 models have been popular.