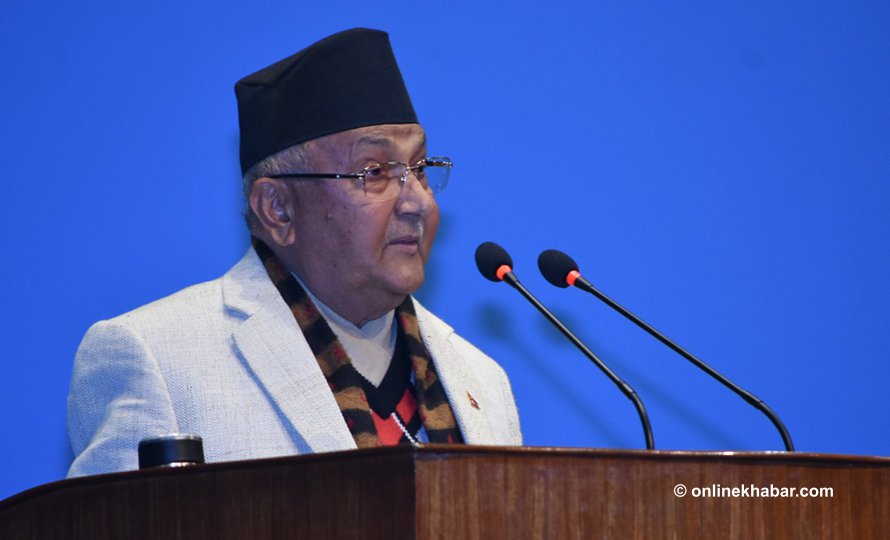 Kathmandu, February 13
Prime Minister KP Sharma Oli is scheduled to address a House of Representatives meeting on Friday to inform the House about the achievements of his governments in the first two years of his premiership. This Saturday marks the completion of two years of Oli's appointment as the prime minister of Nepal.
The government spokesperson and Minister for Communications and Information Technology Gukul Baskota informed about the plan to address the House, during his weekly press briefing in Kathmandu on Thursday.
Baskota, on his side, also claimed that the government did not do anything wrong during these two years. If anyone said that the government did something wrong, their eyes were incapable of seeing the right, according to him.
The minister claimed the country made significant progress in various indexes in the past two years.