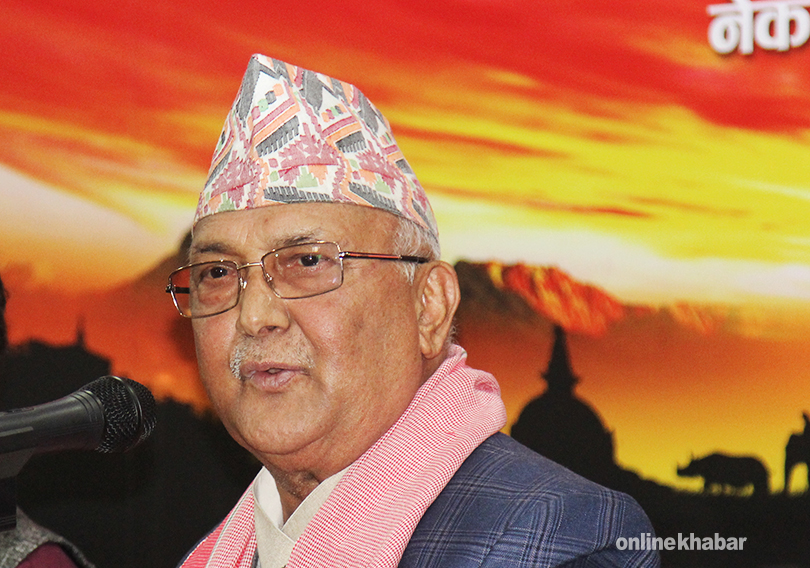 Kathmandu, July 28
CPN-UML Chairman KP Sharma Oli has held meetings with high-level Communist Party leaders and administrative officials of Tibet region in China while he is on a pilgrimage to the Manasarovar Lake.
Oli's personal secretary Anish Dahal says various issues of mutual concern including the Road and Belt Initiative were discussed during these meetings. Oli expressed his hope that Nepal would get an increased support from the northern neighbour for infrastructural development once it was a part of the RBI.
He had also told the leaders that his party was putting pressure on the government to implement various bilateral pacts signed between the two countries including the ones signed by him during his premiership.
Meanwhile, the main opposition leader is returning to Kathmandu today after completing to week-long family trip.