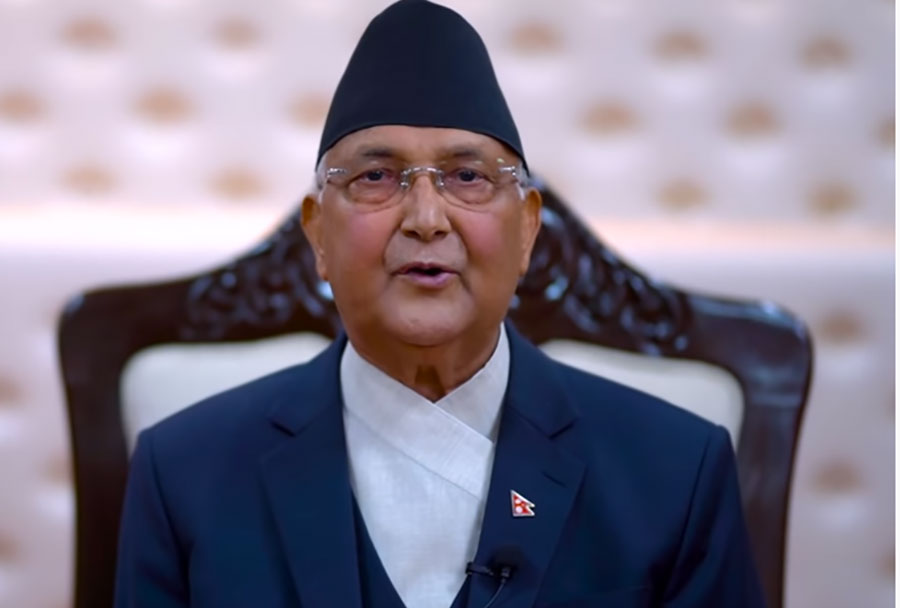 Kathmandu, May 3
Prime Minister KP Sharma Oli has said that Nepalis stranded in India due to the ongoing lockdown on both sides should not be allowed to come in Nepal as they might spread the coronavirus infection in the country.
During the cabinet meeting on Sunday, some ministers had reported Oli that thousands of Nepalis were stranded in the southern neighbour, calling the government to 'rescue' them. However, Oli said the situation that the people were living in now should not be much serious and if allowed, they could pose a threat to the health situation here in Nepal.
A determined Oli said he was not in favour of any populist decision regarding this issue, a source says, adding the repatriation of Nepalis in India, hence, is impossible anytime soon.
Following Oli's remark, the Ministry of Foreign Affairs is preparing to direct the Nepali Embassy in New Delhi to take needful initiatives to care of the citizens, it has been learned.