Kathmandu, March 24
After months of delay, the government of Nepal on Friday published the full and final report of the Nepal population census 2021, according to which 29,164,578 is the official population size of Nepal.
Last year, a preliminary report was launched, which had put the figure as 29,192,480. But, the final report shows 27,902 fewer people than the previous record.
Prime Minister Pushpa Kamal Dahal made the report public amid a function organised by the National Statistics Office, the successor of the erstwhile Central Bureau of Statistics (CBS), this morning.
As per the report, the annual population growth rate of the country is 0.92 per cent whereas the population density per square km is 198.
For the first time in Nepal's history, the Nepal population census 2021 has counted people belonging to other gender groups except for males and females. The report says there are 2,928 people in other sexual groups.
But, in calculating the sex ratio, this figure does not exist. The report says there are 14,253,551 males (48.98 per cent) and 14,911,027 females (51.02 per cent). The ratio between the two sexes is 100:95.59.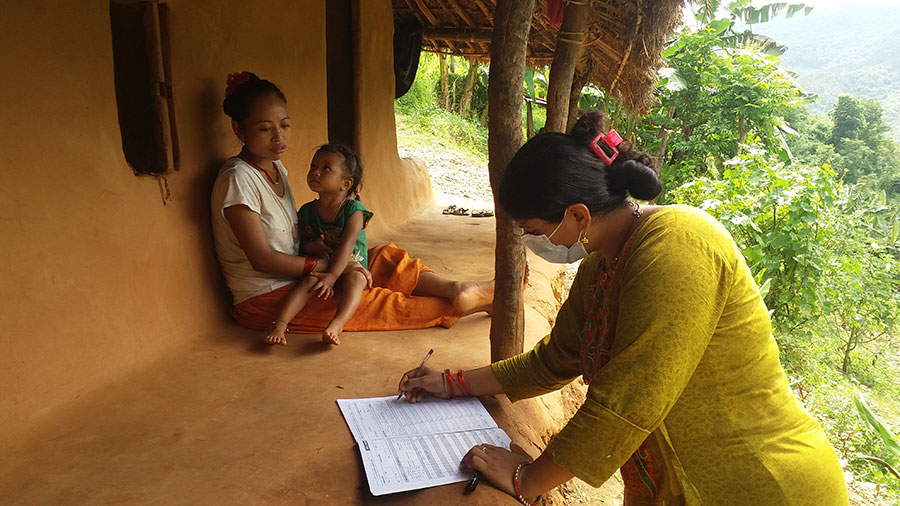 The report says 66.2 per cent of the population resides in urban areas (metropolitan cities, sub-metropolitan cities and municipalities) and 33.8 per cent in rural areas (rural municipalities).
Province-wise, Bagmati is the most populous province, which houses 20.97 per cent of the total Nepal population. Karnali is the least populous, which holds 5.79 per cent of the population.
The national average family size is 4.37. The literacy rate is 76.3 per cent.