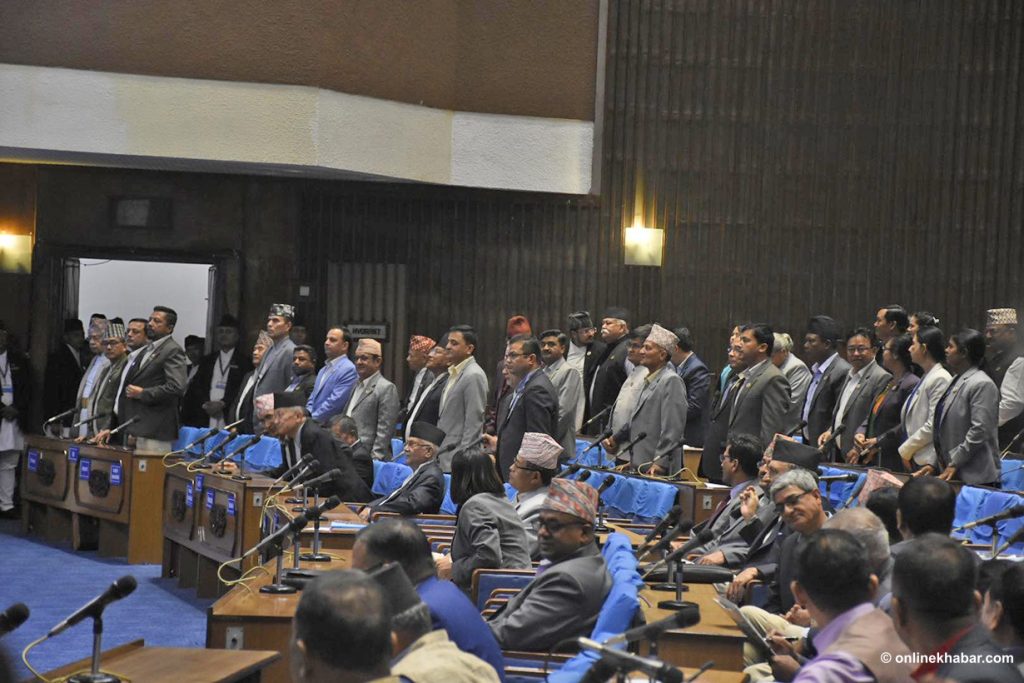 Kathmandu, June 4
After opposition parties obstructed the House of Representatives over the authentication of the citizenship bill, Speaker Dev Raj Ghimire has adjourned the meeting for Monday.
Opposition parties including CPN (UML), Rastriya Swatantra Party (RSP) and Rastriya Prajatantra Party (RPP) obstructed the House meeting in protest of the president authenticating the controversial citizenship bill.
The lawmakers said the bill should have been endorsed in the parliament once again.
"The authenticated citizenship bill should be invalidated. A new amendment proposal should be tabled in the parliament, and arrangements be made for providing citizenship certificates to deprived people within one week after holding extensive discussion," said UML chief whip Padam Giri.
Prior to the protest, Finance Minister Prakash Sharan Mahat was scheduled to table a proposal to commence general deliberation on the annual budget for the forthcoming fiscal year, 2023/24.