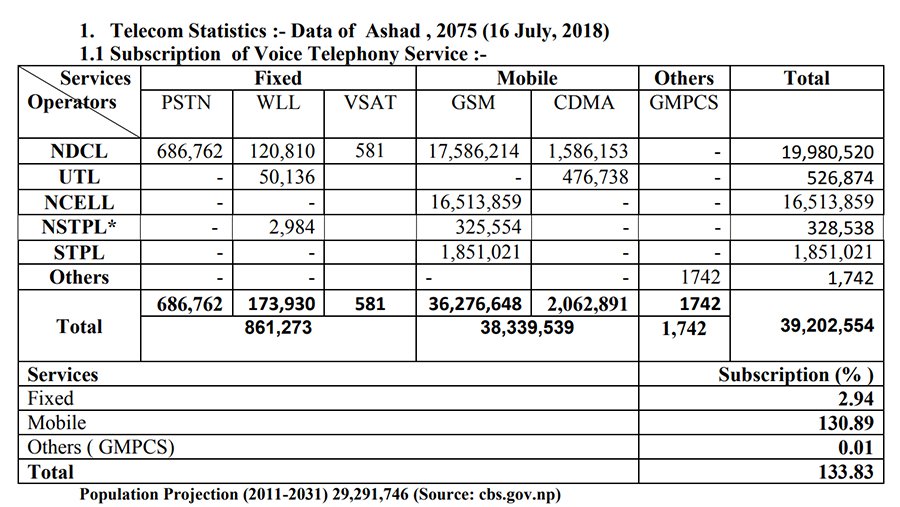 Kathmandu, August 30
The telecommunication regulatory body of Nepal says the number of mobile phone users in the country is 34 per cent higher than the total population of the country.
This happens when a single person uses more than one telephone services from multiple companies.
The Nepal Telecommunications Authority says there are more than 38.3 million mobile phone users as of mid-July this year. Meanwhile, the total number of users of all kinds of telephone services is 39.2 million.
The Authority, however, does not have any record on how many of them are actively using the phone numbers.
Nepal's estimated population is 28.5 million.
Of the total mobile users, 36.2 million use GSM phones whereas 2.6 million use CDMA ones.