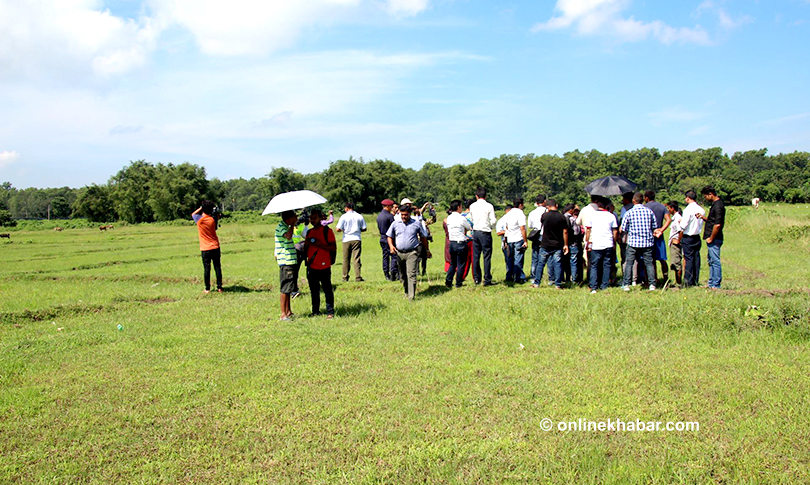 Kathmandu, August 23
A land purchased by Nepal Oil Corporation to build petroleum storage facility in Jhapa of eastern Nepal is along the proposed East-West Railway and it can be acquired by the project if it is implemented, it has been revealed.
The land in Duwagadhi was purchased without any discussion with other government bodies at local and central level.
The government has already carried out a survey in the area for the railway and has placed a pillar to mark the track.
Laws require it that 100 metres on both sides of the railway should be left unused. However, the land purchased by the Corporation is within 50 metres of the proposed track and it will be acquired by the government later.
Even if the land is not acquired, storing petroleum products by the railway will be technically impossible.
Meanwhile, a sub-committee under the Industry, Commerce and Consumer Welfare Committee in Parliament visited the site. The Committee has launched an investigation after media reports claimed that the NOC's deal in purchasing lands in various parts of the country involved a number of irregularities.