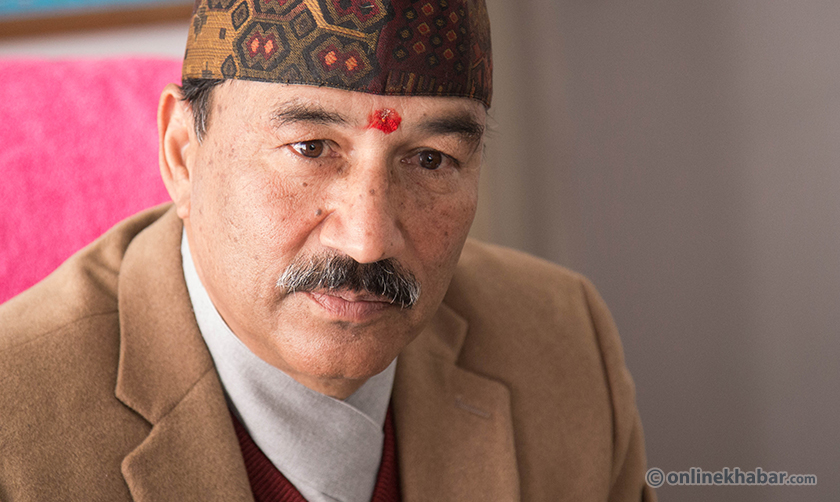 Rastriya Prajatantra Party-Nepal's chief Kamal Thapa is KP Oli government's Minister for Foreign Affairs. In the past few months, Thapa made two trips to India, to defuse a situation that emerged after India imposed an unofficial blockade on Nepal. In New Delhi, he presented a four-point 'non-paper' to the Indian government to resolve the crisis in Nepal. Later, he also visited Beijing to promote Nepal-China ties. But this time, Prime Minsiter KP Oli has sent Finance Minsiter Bishnu Poudel to Delhi to prepare for his official visit to the southern neighbour.
Instead of you the Foreign Minister, the Finance Minister has left for India to prepare for Prime Minister KP Sharma Oli's upcoming visit? Why so?
The foreign ministry and the PMO are working in close coordination for the Prime Minister's upcoming India visit. The government has sent Finance Minister to India in a bid to make some achievements in the economic sector. This is the desire of both the sides and the Finance Minister's visit is aimed at achieving this end. The Finance Minister will hold talks with Indian officials on diverse aspects of Nepal-India economic relations.
At one point, you were very active (as Foreign Minister and Deputy Prime Minister). You went to China and India. There were days when people used to say that you were running the KP Oli government. Contrary to that, you seem to be playing no role at all these days.
No, I have not become role-less. The visit of the Finance Minister is the continuation of our effort (to reach out to India and China.)
Embarking on foreign visits is not the sole prerogative of a Foreign Minister. The foreign ministry and the PMO are making necessary preparations for the Finance Minister's visit. During Indian Prime Minister Narendra Modi's first visit to Nepal, India had pledged to provide one trillion rupees and another one trillion rupees after the mega quakes of 2015. Both Nepal and India want projects selected as per these pledges and the funds utilised properly. During the PM's visit, we want these pledges materialise. For this purpose, we have sent the Finance Minister (to Delhi).
We saw a similar practice during your visit to China. At the 11th hour, the government included Minister for Law in your entourage. And this time, Finance Minister headed to India instead of you. Do these instances not indicate that the Prime Minister is not trusting his own Foreign Affairs Minister?
There's no need to doubt (the PM's) intentions. I can't articulate someone's deep-seated feelings. But the inclusion of Law Minister in the team benefited us. The government may have sent the Law Minister along with Deputy Prime Minister during a foreign trip, thinking it appropriate and giving the visit due importance.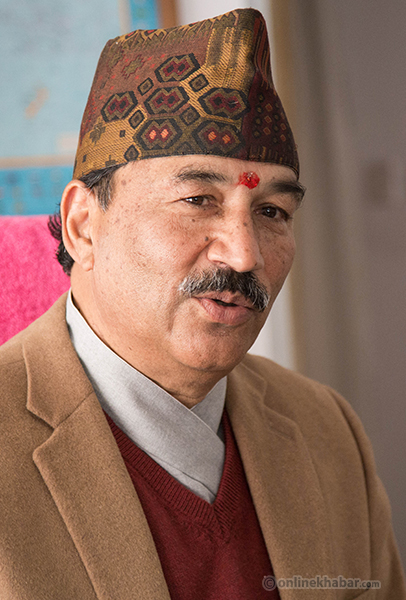 "These days, the Indian economy is growing at a fast pace. In this context, we are working to achieve shared prosperity." 
What is on the agenda of the Prime Minister's upcoming India visit?
We are in the last stage of preparations for the PM's visit. The visit will last six days, starting March 19. Details preparations are underway. Foreign Secretary is accompanying the PM. He will plan the visit in detail.
Issues of bilateral concern will figure in talks that will take place during the PM's India visit. Some issues have been persisting for long. The 1950's Nepal-India Peace and Friendship Treaty, trade and transit and border- related issues will figure in the talks, apart from development of economic infrastructure and increase in Indian aid and investment. The idea is to take Nepal-India relations to a new height and lead Nepal towards a new era of economic development and prosperity, now that the country has already got a new constitution.
These days, the Indian economy is growing at a fast pace. In this context, we are working to achieve shared prosperity. Prime Minister KP Sharma Oli has also said his visit should not just be the continuation of a tradition. He has directed all concerned to make sure that the visit becomes fruitful, adding new dimensions to Nepal-India relations. And we are working towards that instead of taking it as a formal visit of a prime minister after the change of guard. Our preparations are intended to give new impetus to bilateral ties.
The Prime Minister had said he will not visit India unless the blockade ends. Has the blockade ended then?
There were two factors behind border obstructions. One was the movement of the Madhesh-centric parties, the other was transit and supply-related obstructions from India. India removed obstructions about one and a half months ago, thanks to the government's diplomatic efforts. With protesters staging a sit-in at Birgunj and Raxaul, entry of goods to Nepal from these points had remained halted. These days, the situation has eased in Birgunj.
Is this development in line with the four-point roadmap that you had floated during your visit to New Delhi?
Let me make one thing clear: This is not a question of we reaching an understanding with India on our internal affairs. So there's no question of Nepal submitting a roadmap on this. I have told Indian leaders that constitution-making and Madhesh movement, among others, are issues that Nepalis should sort out on their own.
Their (Indian) concern is about complexities that (issues related to) constitution-making and the Madhesh movement will create for them. Nepal's political parties had reached an understanding in this context. The Council of Ministers has already endorsed the concept that ruling parties and the main opposition Nepali Congress had prepared. I informed Indian leaders about this. I clearly told them that the government is serious about resolving this crisis. I informed them about the basis for the same.
Are you saying that Nepal's political parties are the creators of the four-point understanding? You mean that it was crafted in Kathmandu itself?
Yes. All I did was inform the Indian leaders about this.