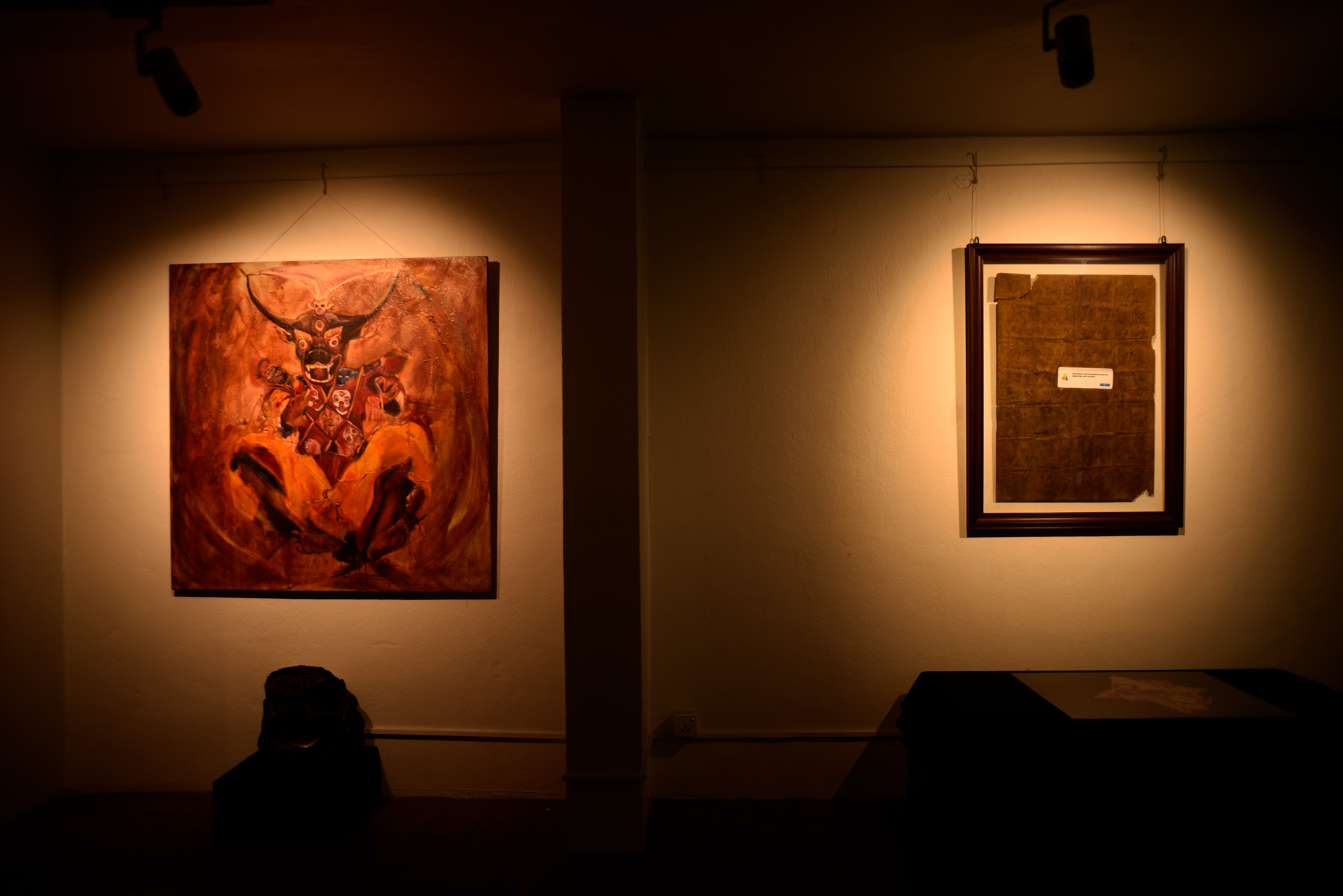 Kathmandu, September 11
Windhorse Gallery, Gyanmandala, Lalitpur is currently hosting a solo painting exhibition Bardo by artist Nikash Yonjan. The exhibition began on September 1 and is curated by Sujaan Shrestha.
According to a press statement released by the gallery, Yonjan's artistic journey navigates the junction between deep-rooted traditions within a small group and the influence of online culture.
This juxtaposition is the focal point of his artistic investigation, provoking reflection on the complexities of connection, identity, and the never-ending passage of time.
The statement adds that his work is both a tribute and a medium for discourse, drawing on his familial tradition of Thangka painting and artistic desires.
Bardo digs into intergenerational traditions, investigating how traditional rituals interact with the modern environment. Throughout this search, Yonjan focuses light on the fragile connections that bind generations, serving as a reminder that the rituals and languages of hereditary culture might fade with time.
Yonjan's art emphasises the irreplaceable worth of culture in an age dominated by virtual experiences.
Bardo continues till September 15.